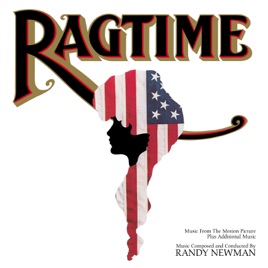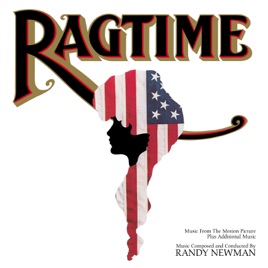 | | TITLE | | TIME |
| --- | --- | --- | --- |
| | | | |
| | | | |
| | I Could Love a Million Girls | | |
| | | | |
| | | | |
| | | | |
| | | | |
| | | | |
| | | | |
| | | | |
| | | | |
| | | | |
| | | | |
| | | | |
| | | | |
| | | | |
| | | | |
| | | | |
| | | | |
19 Songs, 36 Minutes
Released:

Dec 1, 1981

℗ 2005 Elektra Entertainment Group Manufactured & Marketed by Warner Strategic Marketing
Ratings and Reviews
A classic score
Arguably one of my favorite motion picture scores of all time, "Ragtime" barely gets the recognition it deserves. Romantic, tearjerking, and beautiful, with a couple of catchy "Scott Joplin" ditties and bouncy dance numbers, this is a remarkable achievement from a young Randy Newman. For years I have listened to this music on a scratchy LP, but now that it's available on CD, or, to be more precise, for download, one can really get into the music without being burdened by the crackle or hiss of a record. Of the songs, some of them didn't make it into the final cut, including "Change Your Way", written initially for the opening titles. There is no reason why "Ragtime" shouldn't be counted as one of Newman's all-time greatest; it's a masterpiece from start to finish.
Great listening, with or without the movie
From the beginning of his career, Randy Newman showed a strong affinity for the styles and harmonies of early American pop music of the ragtime era. Whoever decided to hire him for RAGTIME made a heavenly match. He already understood the style inside out, and with the help of orchestrator Ralph Burns, created a score that adds an extra layer of emotional impact to this odd but effective film. I haven't seen this film all the way through since its original release, yet any track from this recording instantly brings back all the images and emotions. If you enjoy Newman and/or the ragtime era, don't miss this wonderful score.
They don't make them like this anymore!
The whole Randy Newman score is great. The theme runs, hauntingly, throughout. One More Hour as sung by Jennifer Warnes is the most beautiful sad song of my experience. If you ever get to see the movie, this song could make you cry.