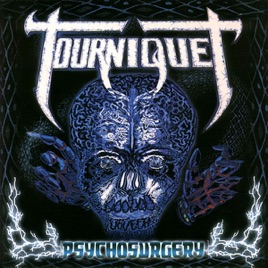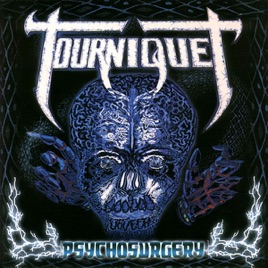 | | TITLE | | TIME |
| --- | --- | --- | --- |
| | | | |
| | | | |
| | Viento Borrascoso (Devastating Wind) | | |
| | | | |
| | | | |
| | | | |
| | | | |
| | | | |
| | | | |
| | A Dog's Breakfast (Live 2000) | | |
| | Broken Chromosomes (Live 2000) | | |
| | Stereotaxic Atrocities (Demo 1991) | | |
| | A Dog's Breakfast (Demo 1991) | | |
| | | | |
14 Songs, 1 Hour 3 Minutes
Released:

Dec 31, 1991

℗ 2008 Pathogenic Records
Ratings and Reviews
An old favorite
I bought this album about 16 years ago when I was in 6th grade or somethin. I was with my mom in a christian bookstore and the album cover caught my attention. Turned it on and it was pure metal on par with any of the metal greats except my mom was willing to buy it for me because it was christian. Anyway. Sooooooo stoked to be downloading it since I lost the cd.
great stuff!
I got into Tourniquet thanks to a friend's brother who had all their cds. I had only heard Microscopic View and the other two Luke Easter era cds before. I loved the Guy Ritter era stuff almost immediately. For a long time I had to live with a crappy cd-r because the cd was long out of print. I finally paid bukoo bucks to snag an original copy on the Intense label and boy it was worth every cent. I played this thing to utter death. I know some fans of Stop The Bleeding didn't like this because they took on a more straight ahead thrash sound as opposed to the former record's mix of speed and power metal. I however didn't care at all, I loved all the Tourniquet cds, except maybe Crawl To China, just could never get into that one (yeah go ahead and nuke me Luke Easter fans). The first four songs on this alone are worth admission, the blistering speed of the title track and its insanely wordy lyrics, the wicked riff attack of "A Dog's Breakfast" and Guy's speedy vocal performance, Ted Kirkpatricks blistering drum instrumental "Viento Borrascoso". Who says Christian metal musicians can't keep pace with the secular ones? I think Tourniquet actually gives them a run for their money.

I was a bit disappointed when they re-released the first three cds, tampering with the cover art (although thankfully this one didn't get as altered as Stop The Bleeding or Pathogenic). I also could care less for live tracks or demos, therefore negating my need to update to this re-release (go ahead and rate me negative you guys who have nothing better to do than give negative points to reviews you don't like).
before the animal stuff
This is classic great Tourniquet! Im not really into the Animal noises in the latest offering, but They did have some great music in the 90's, get it all, you will love it it you like metal!