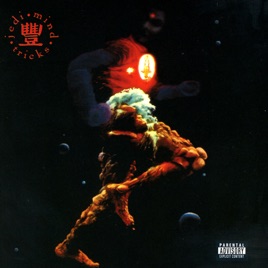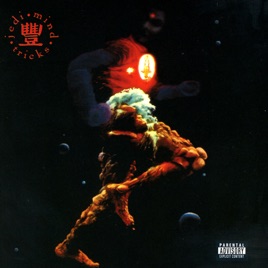 The Psycho-social, Chemical, Biological, and Electro-magnetic Manipulation of Human Consiousness
Jedi Mind Tricks
TITLE
TIME

Jedi Mind Tricks & Breath of Judah of The Lost Children of Babylon

Apathy The Alien Tongue, Breath of Judah & Jedi Mind Tricks

Neva Antiquated (Dark Jedi Remix)

Jedi Mind Tricks & The Sun Pharaoh

Apathy The Alien Tongue, Jedi Mind Tricks & The Sun Pharaoh

As It Was In the Beginning…

Jedi Mind Tricks & The Lost Children of Babylon

Books of Blood: The Coming of Tan

Jedi Mind Tricks & El Eloh From The Lost Children of Babylon

The Immaculate Conception

Apathy The Alien Tongue, Jedi Mind Tricks & Yan the Phenomenon

Communion: the Crop Circle Thesis (1996)

Souls from the Streets (1994)

Last Straw (Onesoul Remix) (1994)
18 Songs, 1 Hour 6 Minutes
Released:

May 20, 2003

℗ 2003 Babygrande Records
Ratings and Reviews
Amazing...
Classic underground JMT album. Personally, this is my favorite of their albums, with Violent by Design as a close second. Vinnie Paz, aka Ikon the Verbal Hologram spits complex, insightful rhymes. It takes a few times listening through the Psycho-social to truly appreciate its genius. Contains many alien and conspiracy theory references. Lycirally, Vinnie kills it, and LCOB adds support on a few tracks. Stoupe's beats and sampling create a dark, thoughtful atmosphere. Excellent album, worth downloading the whole thing.
Prepare for the verbal war
Not only does Psycho-Social stand apart from every JMT project succeeding it's release (including solo experiments by Vinnie, Stoupe and Jus Allah), but it stands as an anomaly to Hip-Hop. Before there was a Vinnie Paz, there was Ikon the Verbal Hologram. Although Ikon's immaturity is apparent when compared to later projects such as Visions of Ghandi or Servants in Heaven Kings In Hell, he uses it to his full advantage here to speak about metaphysical gain, spiritual renewal and a deep mental focus that is comparable to the most powerful lines uttered by Talib Kweli or Black Thought. Though some fans find it disheartening that JMT discontinued the direction Psycho-Social attempted to establish in exchange for a more violent mentality, Psycho-Social remains a catalyst to JMT's ability and an important artifact towards the notion of "experimental Hip-Hop." The first time through can be a bit overwhelming if not somewhat intimidating, but it is guaranteed that you will not find anything resembling this work. "I Who Have Nothing" may be one of the most influential raps of the New Millennium while "Chinese Water Torture" hints at the darker forces behind man's intentions towards man. This album is moody, dark, and heavy, but if you have the patience to hang, you will be delighted not only by what you learn about the world, but also what you learn about yourself.
FINALLY
This album finally dropped in I-tunes n I love Jedi mind cus its tha rawest SHiz evaaa