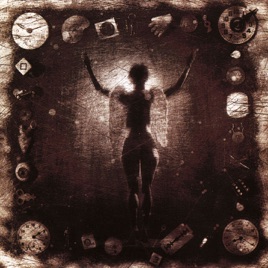 9 Songs, 44 Minutes
Released:

Jul 10, 1992

℗ 1991, 1992 Sire Records Company for the U.S. and WEA International Inc. for the world outside of the U.S.
Ratings and Reviews
iTunes can call it whatever they want...
...but this IS Psalm 69. I bought this on CD when it was originally released. Don't be fooled by papajoewolf claiming this is the same album, plus Scarecrow. The IS Psalm 69, despite the gibberish hieroglyphs on the cover. Psalm 69 always had Scarecrow on it. I don't know what version he bought, but if you buy it here on iTunes, or in a discount bin at the local CD store, Scarecrow will be there.

As Far as I'm concerned, this was the peak of Ministry, musically speaking. Following this album, they were never the same. Al decided to go on political tirades that just killed anything the majority of fans loved about the band. NWO and Just One Fix bring you the hard pounding style that fans had grown accustomed to in recent years, while Scarecrow takes you on an eerie journey through an industrial horror film. TV II is like listening to a frentic jumble of angry emotions, while Hero harkens back to the earlier Stigmata. Jesus Built My Hotrod was a bit of throwback fun while Psalm 69 was as powerful as it was beautiful... and should have been the track to end this album. Grace is simply 3+ minutes of noise, but you're able to overlook it because the rest of the album is virtually perfect.
Unicode, Apple?
What's funny is not only did they not get the correct title of the album ("Psalm 69"), but they've messed up the spelling of the word they mistakenly took for the title of the album. You would think in today's age, Apple could properly spell "ΚΕΦΑΛΗΞΘ", which is what "KE*A*H**" is supposed to say (they've replaced the greek letters that don't look exactly like something from the latin alphabet with stars), and is what was actually printed on the album.

Anyhow, regardless of the name, this is definitely Ministry at its best.

It's Greek, actually
That "gibbersih" at the top is Greek. it's the word "head," and the number 69. The record is commonly called Psalm 69, and it's one of Ministry's best. Not quite as good as "Mind," but better than anything they've put out since that time. This is classic industrial from one of the most important figures in the genre. If you're into industrial music, this belongs in your collection. Period.