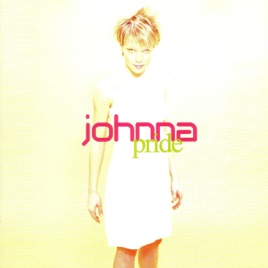 | | TITLE | | TIME |
| --- | --- | --- | --- |
| | | | |
| | | | |
| | | | |
| | | | |
| | | | |
| | Some You Win, Some You Lose | | |
| | | | |
| | | | |
| | | | |
| | | | |
| | | | |
| | | | |
12 Songs, 45 Minutes
Released:

Jul 22, 1996

℗ 1996 Pete Waterman
Ratings and Reviews
Johnna Cummings... from Boy Krazy to One-Time Dance Diva!
I picked up a copy on the Boy Krazy 12" single in 1991 just because it was another piece for my on-going Stock Aitken Waterman collection. I was shocked to hear this amazingly strong voice. Since we didn't really know who the girls were and it wasn't indicated who took the lead on each song, there was no way of knowing who was singing... until the video came out! I fell in Love with Johnna immediately. When it was reported that the group disbanded after Johnna left in 1993, I heard that she was still working with PWL. Cut to 1995 and we got this amazing solo album. The first single, "In My Dreams" hooked me immediately. It's still one of my favourites to this day. Most of the singles were largely overlooked until "Pride", the single, was issued to coincide with Gay Pride during the summer months. That one got a LOT of attention, which is why you see that big bar next to it. That's the track everyone knows.

If I had to pick my fave tracks on this album, I would choose: "In My Dreams", "Some You Win, Some You Lose", Let The Spirit Move You", "Need You To Stay Tonight" and "Do What You Feel". This is a dance album through and through. There isn't a ballad here to stop the party. It isn't ashamed of what it is. Yes, the production smacks of the period in which it was crafted, but it holds together well due to the great melodies. It's a shame that nothing more came of this.