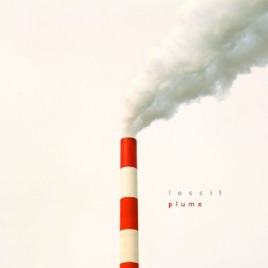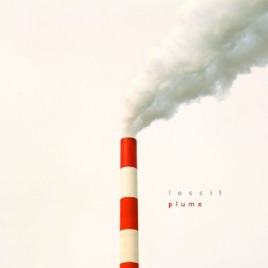 9 Songs, 1 Hour 2 Minutes
Released:

May 22, 2006

℗ 2006 kranky
Ratings and Reviews
Headphone Commute Review
Vancouver based Scott Morgan is a sound director within the video game industry. But that's his daytime job, and his contemporary ambient soundscapes constructed with looping oscillators (a similar function in Csound computer language is compounded to Loscil) don't have much in common with game music. In contrast, Morgan's fourth album Plume, on Chicago's Kranky Records, is a relaxing, atmospheric, and hypnotic trip unfolding layers of sound complimented by ethereal percussion, gentle xylophone taps, and strums of elbow guitar. For Morgan, the creation of music starts "with a harmonic root from which sounds [are] processed into a loose structure over which the live players could improvise". Each track within the album grows, transitions, and gradually develops into a piece bestowing a specific state of mind or a flashback to a concrete memory. A quote from Morgan's elaboration on a piece capturing the growth of family, if you will: " 'Charlie' was composed after seeing/hearing my daughter Sadie through ultrasound while she was still in the womb. The track was also partly composed as a womb-like sound experience for her to sleep to after she was born, hence the heart beats..." Recommended if you like his ambient label mates, Stars of the Lid, or other excellent artists in the modern classical genre, like Helios, Deaf Center, and Xela. Favorite track: Bellows.
Extraordinary
I discovered Loscil through iTunes and what a discovery. Fans of Brian Eno, Steve Reich, Harold Budd, and Boards of Canada will find Loscil creates incredibly layered, seductive (and haunting) ambient music with a pulse. I've since bought everything the band (man?) has produced and "Plume" (seemingly named after winds?) immediately rose to the top, with their previous album "First Narrows" a close second. I've put tracks from this album into every mix I've made since its release and friends are constantly asking me: Who IS this band?
Must buy
Using minimalist elements, Loscil creates a multi-layered experience that is amazingly complex and captivating. On the surface, the elements are relatively simple - a pulsing bass pattern, a drone layered on top of that, with rhytmic and melodic elements added to those. Sometimes, percussive elements in the form of clicks, pops or similar sounds weave in and out of the mix. Any changes in these are generally very subtle and occur slowly, reequiring careful listening to hear them. The net result is an album of amazing depth and complexity, and it is part of the musicianship of Loscil to achieve this. Sometimes very alien, sometimes very remote, sometimes very personal, it is incredible music.
Loscil's album generally have some overarching theme, but it is hard to tell what it is here. From the cover art and the titles of tracks such as Steam, it would seem to be some sort of factory, and indeed those summon for me the image of an alien factory devoted to some unknown task. But then there are winds, such as Chinook, a psychological test (Rorschach) and Charlie. I have no idea what Motoc refers to, but it doesn't matter. It's a great cut to open with.
One of the marks of good music is that you discover something new every time you listen. For me, Plume clearly achieves that distinction.