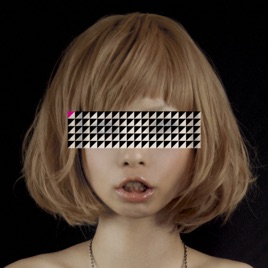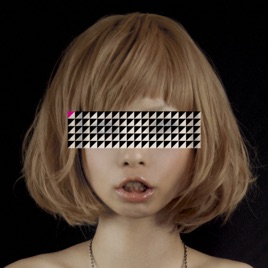 10 Songs, 53 Minutes
Released:

Mar 3, 2010

℗ 2010 YAMAHA MUSIC PUBLISHING, INC.
Ratings and Reviews
Soaring to New Heights of Spectacular
Whereas their last album, "More! More! More!" was noticeably more heavy in the synth layout and overall was a complicated clockwork of bass and rhythm, all of that changes with capsule's first original work of the new decade.

Everything on this album is so different, hollow almost. But in an amazingly refreshing way. I can't even describe it in words. Just...WOW.

Yes, this is different. Yes, this is WAY different from ordinary capsule (to all you fans complaining that "More! More! More!" was better. But since when has capsule ever been really "ordinary"? How do you think we old fans felt when they stopped making shibuya-kei? They've been evolving since their creation, and it looks like they're not toning their experiments down anytime soon.

Kudos, capsule.
Oh noooo.....
I'm very excited about CAPSULE whenever they have an album released, but this album, at least half of it, it a TON of really repetitive techno beats and a combo of male vocalists and female vocalists. Toshiko Koshijima (CAPSULE's vocalist) doesn't seem to really be the star of this album, and I wish she was. STAY WITH YOU is definitely a key track and sounds beautiful. The album's title track PLAYER features nothing that sounds like Toshiko, or the patented Capsule sound. It's a really long, drawn out power/metal/rap song, comparable a bit to the likes of CELLDWELLER. It's a great track, but it's not Capsule. Next up, we have I WISH YOU, which brings us back to a more Capsule flavor. But then we leave that again with the next two tracks. FACTORY is a really repetitive boring techno track. I WAS WRONG might grow on me after a while, but it's also nothing like Capsule. Some female vocalists that sound more like r/b artists, and the song is a slow surreal, pop ballad. Great song. But it's not Capsule. There's not much on this album that is like the absolute incredible flavor of the album before it.

CAN I HAVE A WORD shows some real promise and it shows Toshiko coming back to sing gorgeously, with something more like MORE MORE MORE (their last album). But it doesn't really explore much and overall doesn't really sound infectious and brilliant. It was nice, just not memorable.

WHAT DO YOU WANT TO DO is another track like FACTORY, that seems to be a little too incessant with the beats and techno, and doesn't really do anything we haven't heard other artists do. This album is chock full of tracks that would do good for a crowded dance hall of drunkards. But it's not as delightfully listenable as the last album.

HELLO comes close to saving this album. It's a very catchy little track that makes driving your car fun, but it's so SHORT!!! AGGGHHHH! A mere minute and a half, just about. Then we end the album with LOVE OR LIES. At this point, I haven't really been captivated by anything other than the first track of this album. This song starts things off just right with some beautiful synth instruments. This song is much of what I wanted the other tracks to be. Toshiko sings infectiously, the beat is great, and the melody is catchy and fun.

Overall, this album has so much more of that "dance hall filler music" feel, rather than songs that you'd typically want to sit a listen to. Then again it depends on who you are. But this is not going to be my favorite Capsule album. MORE MORE MORE is a really hard act to follow.
capsule playing with the electropop genre
Songs to get: Stay With You, I Wish You, Can I Have a Word, Hello, Love or Lies

Nakata Yasutaka opted towards balancing his album with short poppy tracks (most of the ones mentioned above) with long, almost house-music oriented songs (Factory, Player, The Music). In a way, the poppy songs are appropriate for the Shibuya-kei style of earlier albums. However, the other songs strain the listener's ear for melody among the building beats and layering of synthesizers. It's as if these songs are a reaction against the electropop that he has become famous for and in a way, reflect the eclectic international influences that he wants to experiment with. In short, there's a little bit for everyone, but if you want the straightforward songs, I've noted them.