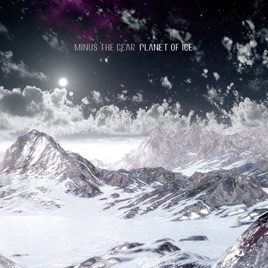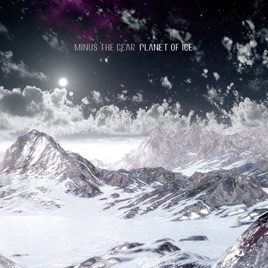 11 Songs, 51 Minutes
Released:

Aug 21, 2007

℗ 2007 Suicide Squeeze Records
Ratings and Reviews
Wompa, the original Ice Monster
,
Wampa Stompa
I don't write reviews. This is my first one. I just had to give this record some love because it has given so much to me. I could listen to this album over and over never get tired of it. It is a cliche thing to say, I know, but so true. Listening to it from beginning to end is the way to go; it feels like you are on this 'Planet of Ice' and the music just seeps from the frozen surface and melts in to your ear canal. A lot of effort is put into the progression from one track to the next. Especially between 'Ice Monster' and 'Knights.' Being a fellow musician, I just have the utmost respect for these guys. The drums are well-conceived and appropriately applied to the song: start-stop kind of stuff, not the full-on crash cymbal-happy stuff that has consumed rock and roll. The guitar is perfect and maybe my favorite part: the riffs fly around your speakers like rare insects, swarming and stinging. The effects they use are interesting and not excessive. Lots of delay, which I love. And then the vocals are just ethereal: the kind of suff that makes you want to fall in love, get your heart broken, and do it all over again. Not quite a concept album, but almost. A song for every mood: intense, introspective deep-thought ('Part 2' and 'Lotus'), acheing love and infatuation ('Ice Monster'), amped-up ready to go downtown ('Knights' and 'Burying Luck"), and of course there is a good make-out song or two on there ('When We Escape' and 'White Mystery'). Please buy this record. I implore you; you will not regret it. Best purchase I have ever made on iTunes.
The Lead Singer from Arverne
,
Music for Cool People in the Future....
This record is great from start to finish, like all albums should be...Each song is brilliantly layered, catchy and complicated...This band is def about 15 years ahead of its time..."Ice Monster" received moderate play on college radio..."Burying Luck", "Knights", "White Mystery" and "Throwin' Shapes" are my personal favorite stand out tracks...This band is great for people who enjoy good music....
great album.
how are they not huge?? i love every song from this band... i can't even chose a favorite! i'm always searching for bands that's music can keep my interest and shake up my ears the way minus the bear does, but few succeed.