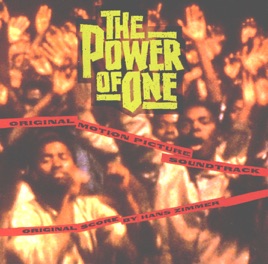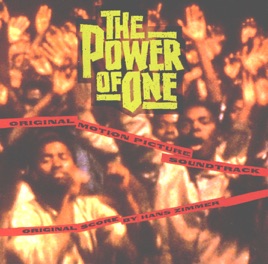 The Power of One (Original Motion Picture Soundtrack)
Various Artists
12 Songs, 47 Minutes
Released:

May 19, 1992

℗ 1992 Elektra Entertainment
Ratings and Reviews
Greatest Story Finally here!
When I was a kid, this was my favorite movie and soundtrack...so glad they finally got it on iTunes!!! The soundtrack takes you through the story of a young boy, lost of his family through the great trek of his life in 1940 South Africa. Everyone needs to watch this movie at at some point in their life!
The Power of One Soundtrack
This is a beautiful album, very accessible songs and harmonies, a balance of strong emotion and grand passages that can sweep you up. It is not all perfect studio recordings, but the immediacy helps make it more powerful. A special note for Mother Africa - truly an uplifting wonder of music.
Power of one
I reiterate I've been looking for this on iTunes for 4 years!!! Best soundtrack ever. I purchased the CD the morning after watching this movie. And just listening to it brings back all the disgust I felt while watching the movie all those years ago. Thank you iTunes!! Now can you get The Road to Hell by Chris Rea? My life will be complete!!