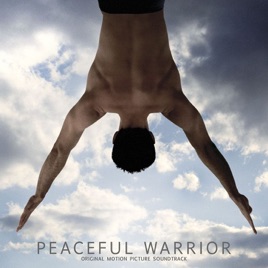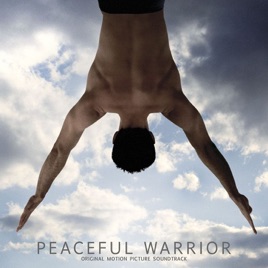 Peaceful Warrior (Original Motion Picture Soundtrack)
Dan Millman
| | TITLE | | TIME |
| --- | --- | --- | --- |
| | Way of the Peaceful Warrior | | |
| | | | |
| | | | |
| | | | |
| | | | |
| | | | |
| | | | |
| | | | |
| | | | |
| | | | |
| | | | |
| | | | |
| | | | |
| | | | |
| | | | |
| | | | |
| | | | |
| | | | |
| | | | |
| | | | |
| | | | |
| | | | |
| | Emotions Are Like Weather | | |
| | | | |
| | | | |
| | | | |
| | | | |
| | | | |
| | Life Is Not A Private Affair | | |
29 Songs, 1 Hour
Released:

Jun 6, 2006

℗ 2006 Lakeshore Records
Ratings and Reviews
Give us more Kelly Sweet!!
I just got the Peaceful Warrior soundtrack, and most of the songs are pretty good. They fit well with the intent of the movie, and with Dan Millman's voice and words of wisdom. However, when Kelly Sweet first came on with I Will Be Waiting, I was amazed. What a voice, and where did she come from? I am really hoping that an album will be coming out soon. I would buy it in a second. I give her 5 stars, and the rest of the Peaceful Warrior collection 4. Give us more Kelly Sweet!
Where is the original soundtrack to this great movie?
How can they call this the original motion picture soundtrack when NONE of these songs appear anywhere in the film? I have seen the film several times! Where is the original soundtrack to the movie? The music was incredible. I don't understand the thinking here. There isn't one track on this album that is part of the film's soundtrack. Isn't that blatantly false advertising? I will wait for the real motion picture soundtrack. (I hope it is coming out!)
I didn't hear any of this music in the film...
Where are the songs from the movie I saw last night??? I like Kelly Sweet though... great voice!

She earns the one star I give this collection of songs and random advice-