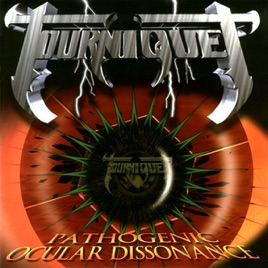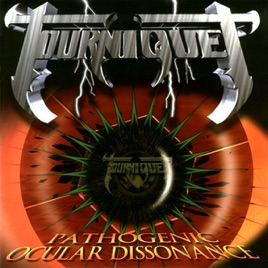 | | TITLE | | TIME |
| --- | --- | --- | --- |
| | | | |
| | Pathogenic Ocular Dissonance | | |
| | | | |
| | | | |
| | | | |
| | Gelatinous Tubercles of Purulent Ossification | | |
| | | | |
| | | | |
| | | | |
| | Descent Into the Maelstrom | | |
| | | | |
| | | | |
| | Pathogenic Ocular Dissonance (Live 2000) | | |
| | Bearing Gruesome Cargo, Drum Solo (Live 2000) | | |
14 Songs, 1 Hour 13 Minutes
Released:

Jan 1, 1992

℗ 1992 Pathogenic Records
Ratings and Reviews
Best Metal Album Ever!!!
These guys helped me with my switch from secular metal to metal with a positive message, soo many years ago. I know alot of Christians don't believe that this music in specific can be representative of Christs followers. I (then & now) disagree. This is just one of the many albums that helped to guide me as I learned the teachings of truth, and won me over to Jesus! Tourniquet was one of few pioneers in the (then only) black and selfserving world of metal. I am beyond excited to see their albums on iTunes...... Good stuff!! Proverbs 3:5-6 <><
Smart Metal
This band is outstanding. In my opinion Patheogenic Ocular Dissonance is one of the best Progressive Thrash albums out there. Jawdropping Technique and epic song structure. I'm not a practicing Christian, but I play this record loud and proud.
Great Metal Album
This is one of the best metal albums of all time. Even though I am no longer a Christian, I still love to listen to Tourniquet. The musicianship, and songwriting, are top of the line. Even if you scoff at Christian Metal bands, give it a chance. My favorite tracks are "Pathogenic Ocular Dissonance", "Phantom Limb", and "The Skeezix Dilemma".