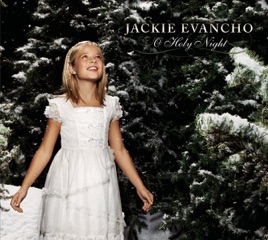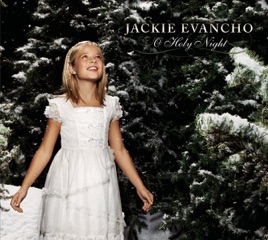 Песен: 5, 26 мин.
Релиз:

16 нояб. 2010 г.

℗ 2010 Sony Music Entertainment / (c) 2010 Jackie Evancho, FREMANTLEMEDIA NORTH AMERICA, INC. and SIMCO LTD., Sony Music Entertainment
Оценки и отзывы
Wonderful!
Whoa! She's really good for a ten year old! I can't wait to see what she'll do when she grows up! This album is beautiful- the heart of a child, the voice of an angel, singing about Christmas, what could be better?
Amazing
She is truely amazing, a very powerful voice. Reminiscent of a then young Charlotte Church back in 1997 whom also sung Pie Jesu at age 11. She is going to have a tremendous career, not like she hasn't already. And she has sung two of my all time favorite songs (Pie Jesu and O Holy Night).
beautiful
This is such a beautiful song and it truly gives the deserved glory of the night that our savior came to save us so that we could join him in heaven. Amazing.