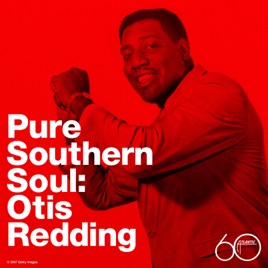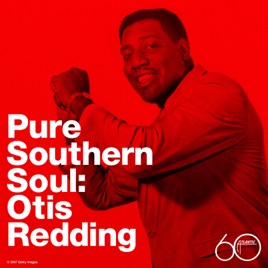 | | TITLE | | TIME |
| --- | --- | --- | --- |
| | | | |
| | That's What My Heart Needs | | |
| | | | |
| | | | |
| | | | |
| | | | |
| | | | |
| | | | |
| | | | |
| | That's How Strong My Love Is | | |
| | | | |
| | | | |
| | | | |
| | I've Been Loving You Too Long | | |
| | | | |
| | | | |
| | | | |
| | | | |
| | | | |
| | | | |
| | You Don't Miss Your Water | | |
| | Satisfaction (I Can't Get No) | | |
| | | | |
| | | | |
| | | | |
| | | | |
| | | | |
| | | | |
| | | | |
| | Fa-Fa-Fa-Fa-Fa (Sad Song) | | |
| | | | |
| | | | |
| | | | |
| | | | |
| | Otis Redding & Carla Thomas | | |
| | Otis Redding & Carla Thomas | | |
| | Otis Redding & Carla Thomas | | |
| | Otis Redding & Carla Thomas | | |
| | | | |
| | | | |
| | | | |
| | I Love You More Than Words Can Say | | |
| | | | |
| | | | |
| | | | |
| | | | |
| | | | |
| | | | |
| | I've Got Dreams to Remember | | |
| | | | |
| | | | |
| | | | |
| | | | |
| | | | |
| | | | |
| | | | |
| | | | |
| | | | |
| | | | |
| | (Sittin' On) The Dock of the Bay | | |
60 Songs, 2 Hours 48 Minutes
Released:

Oct 29, 2007

℗ 2007 Rhino Entertainment Company, a Warner Music Company
Ratings and Reviews
Good God Almighty!
Like most kids born in the early 1970s I went through the requisite 60s music phase during the 1980s. I bombarded my mother about what she listened to. Since I was raised on radio I assumed she listened to the Stones, Beatles, Zeppelin, etc. I remembered she used to chuckle and tell me that there was more to music than "classic rock." She told me about the "Caravan" shows of the early 60s featuring Jackie Wilson, Marvin Gaye, Darlene Love and so many others. She told me about dancing so long that her ankles would blister but it didn't matter. One day we were driving and "Sittin' on the Dock of the Bay" came on the radio. I had heard it many times before, but it never registered with me. She told me that Otis Redding was her favorite and that "this was real music." A few months later D.A. Pennabaker's concert footage of the 1967 Monterey Pop Festival featuring Jimi Hendrix and Otis Redding was shown at the Crest Theatre in Sacramento and I attended with my cousin. As much as Hendrix was great Redding was even better. It was my introduction to Southern Soul and I feel blessed to have experienced it, albeit more than a decade later. Buy this compilation and play it over and over as much as you can.
Best compilation to date!
This is by far the best compilation of Otis Redding songs I have ever bought. I was turned on to Otis Redding late in life through a couple covers of his songs and I have loved his songs ever since. It is such a shame that he was taken way too early.
Otis redding
That's a American classic no matter what. Can't top that off!