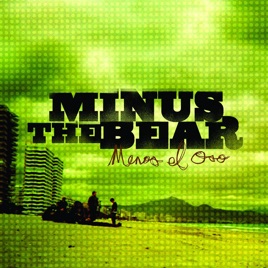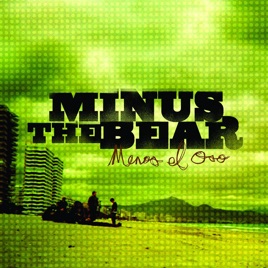 | | TITLE | | TIME |
| --- | --- | --- | --- |
| | | | |
| | | | |
| | | | |
| | | | |
| | | | |
| | | | |
| | | | |
| | | | |
| | | | |
| | | | |
| | This Ain't a Surfin' Movie | | |
11 Songs, 44 Minutes
Released:

Aug 23, 2005

℗ 2005 Suicide Squeeze Records
Ratings and Reviews
THE Desert Island Album
Until I die this will always be my favorite CD, I can't believe there are only 4 reviews on iTunes! What an amazing album. I tend to listen to heavier music in general but I can always come back to this album and it never gets old. Everything goes together so perfectly, the guitars weave in and out of each other effortlessly and the lyrics are just about having a good time, enjoying life. Buy this album and listen to it. A lot. It's good for the soul.
Menos El Awesome!
My all time favorite album by Minus The Bear, or any artist for that matter. This record helped me through tough times, break ups, and is just great for driving through the country with. Never gets old, I can listen to this album front to back easily, and then again over. This by far, is one peice of art, that can never be beat. Minus The Bear, I love you.
Oh to be a sophomore again...
The word sophomore slump is an often-overused idiom in pop music. Many legendary artists (The Smiths, Radiohead, My Bloody Valentine, Foo Fighters) seem to find their stride on their second albums, balancing the energy and promise of their initial output with the maturity that comes with experience. Menos el Oso is arguably the prime example of this. Now, just over seven years after the release of Minus the Bear's seminal album, Menos el Oso is as fresh, engaging, and relevant as ever.

Following the delightfully brawny EP They Make Bear Commercials Like This, Menos el Oso was a quiet revolution. Lead singer Jake Snider was at his lyrical zenith, painting vivid pictures of a world reflected upon the salty waters of the Puget Sound. The rhythm section of Erin Tate and Cory Merchy were as tight as ever. Effortlessly transitioning between time signatures and dynamic shifts while always keeping the groove danceable, a difficult task that these guys seem to pull off with ease. The keyboards on this record are less adventurous than future outputs (the 70s prog bombast of Planet of Ice to the 80s synthpop timbres that sometimes overrun their 2 most recent albums). Matt Bayles' synth stabs play more of a support roll here and that is a roll he plays to perfection.

Then there are the guitars, my god the guitars. Encyclopædia Britannica could dedicate entire volumes to the majesty of the guitar work on Menos el Oso and only begin to the scratch the surface of its brilliance. Dave Knudson and Jake Snider effortlessly knit intoxicating soundscapes, building powerful dynamics through emotional, delay drenched guitars instead of the usual distortion crutch used by many of their peers (and even themselves on recent works).

This was a band at their creative peak. A perfect modern pop album, well versed in progressive rock, painted with subtle new wave hues. It continues to stand the test of time and will long be the benchmark by which all Minus the Bear's (and all other mathy indie band's) work will be measured.