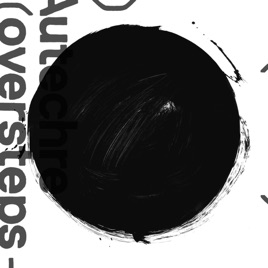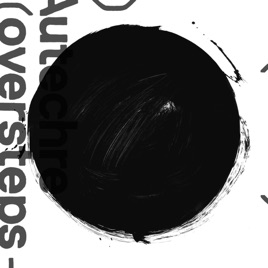 14 Songs, 1 Hour 11 Minutes
Released:

Mar 22, 2010

℗ 2010 Warp Records Limited
Ratings and Reviews
Their best since Confield
Although Quaristice to me was a nice enough album and was full of very interesting (some not so much) ideas, I missed the more experimental work of LP5 and Confield that really pushed the boundaries of Electronic Music to new limits for me. Oversteps takes some of the best elements of Autechre's most alien albums such as LP5, Confield, and Ep7 and tempers these ideas with the minimalism and ambiance that characterized their earliest works (and made them the IDM "superstars" that they still are today). After the rhythmic excesses of Untilted, it's refreshing to hear that Autechre are not afraid to branch out to dfferent styles of electronic music and don't have to use their programming prowess as a crutch to make stimulating and rewarding music. It's easy to impress (and probably scare away) listeners by making chaotic mind-breaking rhythmic cacophonies such as Ipacial Section, but it's difficult to impress those same listeners with ambient by painting ambient soundscapes such as O=0. Luckily, Autechre have once again proven their versatility by doing just that.

While Autechre's traditional intense drum sequencing is notably mostly absent on this album (even more so than on Quaristice), this isn't the same kind of ambient music that fans of Incunabula and Amber have been screaming for a return to for years. Amber, though beautifully composed and brimming with austere masterpieces, is very minimalist in its compositions and has a very subdued and chill vibe about it. Oversteps is full of the same quirkiness and motion that characterized LP5 and Quaristice, and even slower and more subdued tracks such as pt2ph8 and krYlon never approach the minimalism of tracks like yulquen or foil. Although Oversteps has been characterized as largely ambient, songs like qplay and islanders could almost fit right in with the overall sound of LP5. Also, although the album has a generally arctic ambient feel to it, there's much variation between the feel of the different songs on the album which creates a well-needed variety on an album such as this. Loud and emotional epics such as Treale are followed by more subdued numbers such as os veix3.

In summary, this album isn't for people praying for another Tri Repetae. This album isn't for fans of Untiled, or for worshipers of Confield, or even for Amber nostalgists. This album is for fans of AUTECHRE, people who can enjoy their work as a whole and don't get hung up over any specific era of their impressive and unpredictable 20-year run. If you can appreciate Autechre for who they are as versatile, innovative Electronic Music composers, then you will probably enjoy this album. No, this album may not necessarily end up being your favorite, but it's at least worth a place in your collection. In the end, while it may not push the boundaries of music like Confield or Gantz-Graf and won't induce an epileptic seizure like Untilted, it does at least prove that there are still areas of Electronic Music that are worth exploring and embracing creatively, and proves that after nearly two decades the duo from Rochdale are still on top of their game.

(Note: Ipacial Section is one of my all-time favorite Autechre songs, it was just the best example I could find of their drum-fest rhythmic indulgences. I didn't mean to make any kind of point against it by using it as an example. Also, if you own a record player or are just a general fan of vinyl records, THIS is the Autechre album to get on LP. It comes on two 180-gram audiophile vinyls and the two vinyls and a poster are housed in a hardcover outer case, making for a vinyl special edition to rival In Rainbows.)
What?
@goodsamaritan13, Apparently you've never listened to autechre or much less any electronic music.
arresting in a very good way
This is Autechre's most "musical" album that I can recall. It is somehow haunting and peaceful at once, and at times I think I'm listening to an ancient harp ("See on See", "Redfall") battling with modern machinery, and winning. A mindblowingly evocative album.