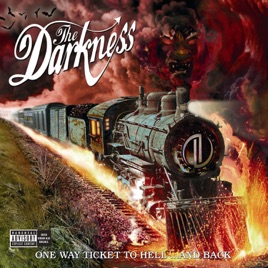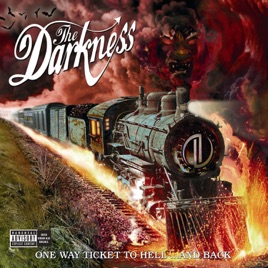 | | TITLE | | TIME |
| --- | --- | --- | --- |
| | | | |
| | | | |
| | | | |
| | | | |
| | Seemed Like a Good Idea At the Time | | |
| | | | |
| | | | |
| | | | |
| | | | |
| | | | |
10 Songs, 35 Minutes
Released:

Nov 28, 2005

℗ 2005 Warner Music UK Ltd
Ratings and Reviews
The Darkness is on Fire, Great Title for this one
Never heard of this group before. Listened to the first few sound tracks and sat with my jaw dropping. If this is a new group they are going to be the next best thing. Sort of has a blend between Queen and some 80s Hair Bands. At least thats what it reminded me of. Nice melody and blend of instruments. Not to Heavy and not too Soft, JUST MY KIND OF ROCK! I ended up getting the album as I couldn't get enough. I would suggest this group for those that like middle of the road rock. Can not wait till their next album and I wish them great success!
THE DARKNESS LOSES TOUCH FROM FIRST ALBUM? I THINK SO.
This is just my opinion but i think that this album is much worse than the first album. Except for the song Hazle Eyes. I HIGHLY recommend downloading that song. Its a pretty kick ass song. But overall this is just an OK album. Just preview a few songs and dowload them. Not the whole album.
Losing their edge...
My first impressions of the album were good. "One Way Ticket", the first track, was good and made me think that The Darkness was delivering more goodness. Unfortunately, I was wrong. The Darkness lost their angry-but-just-kidding tone. Some of the tunes seemed unoriginal, somewhat like a high-pitched throwback to KISS. The only really good song on the album was Hazel Eyes. I'm hoping this is only a sophomore slump, and I'm awaiting their next album. Close, but no cigar, guys.