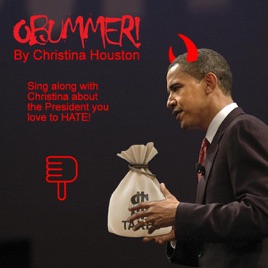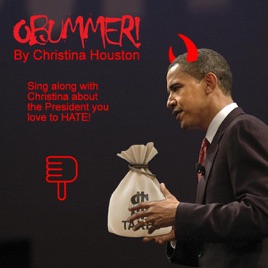 1 Song, 2 Minutes
Released:

Sep 9, 2010

℗ 2010 Christina Houston
Ratings and Reviews
Obummer
Love the song,Christina has a wonderful voice,the message is great because I believe it is true about our President Obama and what he is doing to America.
You Go Girl--good job
An EXCELLENT song!!!!
I love love LOVE this song!! I remember Ritchie Valens original, "Donna" mainly from the biopic of his life, and this is an excellent parody. Parody isn't really the right word. It's a reimagining of the song with all new lyrics. Christina has a beautiful voice, and her message in this song should resonate with ALL Americans.
Six Of One - Half Dozen Of The Other
A pleasant parody to listen to. Performance wise, Christina has a good voice and fits the era from which the original Ritchie Valens song was pulled. The music is fairly standard also. However, one can surmise there's a true lack of conviction in the message (if one can call it that) when considering the fact that she has a song that is practically identical called 'Obamanos'. In that parody she goes the opposite direction with praise for Obama-Lama-Ding-Dong. Clearly this was a labor of love for profit and not to express any personal feelings one way or another. Just another fence straddler. As a sidenote, it should be interesting to see which one outsells the other. I suspect that 'Obummer' will be the cash cow of the two. Both are interesting viewpoints for very light entertainment purposes.