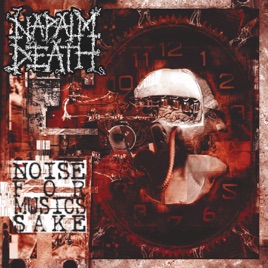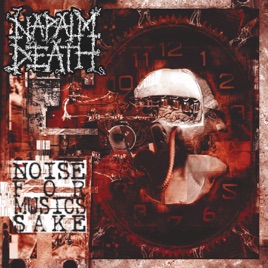 | | TITLE | | TIME |
| --- | --- | --- | --- |
| | | | |
| | | | |
| | | | |
| | | | |
| | | | |
| | | | |
| | | | |
| | | | |
| | | | |
| | | | |
| | | | |
| | | | |
| | | | |
| | | | |
| | | | |
| | | | |
| | | | |
| | From Enslavement to Obliteration | | |
| | | | |
| | | | |
| | | | |
| | | | |
| | | | |
| | | | |
| | The World Keeps Turning (EP Version) | | |
| | | | |
| | | | |
| | | | |
| | | | |
| | | | |
| | | | |
| | | | |
| | | | |
| | | | |
| | Avalanche Master Song (Live) [Featuring Godflesh, Live at ICA, London 6-29-90] | | |
| | | | |
| | | | |
| | | | |
| | | | |
| | | | |
| | | | |
| | | | |
| | | | |
| | | | |
| | | | |
| | | | |
| | | | |
| | Internal Animosity (Studio Recording) [feat. Dorrian] | | |
| | Scum (Studio Recording) [feat. Dorrian & Steer] | | |
| | Life (Studio Recording) [feat. Dorrian & Steer] | | |
| | Retreat to Nowhere (Studio Recording) [feat. Dorrian & Steer] | | |
| | Remain Nameless (Pete Coleman original mixdown) | | |
| | Twist the Knife (Slowly) [Pete Coleman original mixdown] | | |
| | Deceiver (Live) [Live in Wakken, Belgium, 7-11-87] | | |
| | The Traitor (Live) [Live in Birmingham, UK, 1-11-86] | | |
| | Abattoir (Live) [Live in Birmingham, UK, 1-11-86] | | |
56 Songs, 2 Hours 33 Minutes
Released:

Jul 7, 2003

℗ 2003 Earache Records Ltd
Ratings and Reviews
Holy balls.
Wow. $9.99 for this? I still recall being given detention in school for wearing a napalm death shirt. Musta been 20 some years ago. Awesome collection especially for the price.
Great Deal, Great Band
A double-disc 'greatest hits' of a legendary, highly influental band like Napalm Death for a paltry $9.99, get it because it doesn't get any better than this and if there ever was a band of integrity, uncomprising comitment to social issues and intense, cutting-edge grindcore it's these guys. 'Noise For Music Sake' is a great place for beginners to get an overview and a convenient space-saver for longtime fans who don't want to carry all of Napalm's many, many albums.
As a worthy companion to this set, pick up the live, 'Punishment in Capitals'. For a live disc of a band like this it sounds great.
Awesome Collection for any Napalm Death Diehard!
This is exactly the collection I have been looking for and it is ESSENTIAL for any diehard fan. The first disc is more of a "Greatest-Hits" type thing if you want to call it that. The best songs on the first disc include: Scum, You Suffer, Hung, Unchallenged Hate, Siege of Power, Suffer the Children, Lucid Fairytale, If the Truth Be Known, Plague Rages, and Contemptuous. I like the second disc the most because it has a lot of rarities, like The Awesome "Mentally Murdered" EP (Tracks 28-33). It also has "Pride Assassin" a great song. At the end it has some great rarities like the Dorrian/Steer/Harris/Embury line-up re-recordings like "Scum" and "Life." The last three tracks are from the earliest days of the band, the Bullen/Broadrick/Harris original "Deceiver."