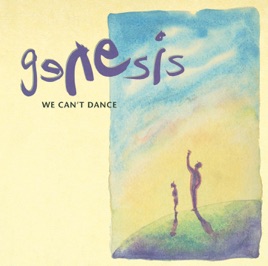 12 Songs, 1 Hour 10 Minutes
Released:

Oct 28, 1991

℗ 2007 Philip Collins Limited, Anthony Banks Limited, Michael Rutherford Limited under exclusive license to Atlantic Recording Corporation for the United States and WEA International Inc. for the world outside of the United States.
Ratings and Reviews
Genesis' Best Album
Genesis' last album with Phil Collins is by far their best of that era of the band. Unlike alot of their albums, this one does not contain any bad songs! From the story of the men who built the railroads and the danger involved in "Driving the Last Spike" to the haunting story of a hit and run driver wishing his victim would awake in "Dreaming While You Sleep" this album grabs a hold of you and won't let go! There are very few full albums I have on my iPod. This is one of them! DL and enjoy Genesis' best album.
Influenced by only themselves...
Genesis revisits masterful rock and roll in this album. The only thing that tops "We Can't Dance" is seeing Genesis perform the tracks live. Phil Collins haunting vocals combined with the fabulous art of Mike Rutherford's guitar mastery and the genius of Tony Banks makes this one of the best Genesis albums...and arguably one of the best of all time.
Edited Version?
What's with the edited version of 'No Son Of Mine' instead of the original full-length 6:36 version?? Other than that gaffe by Rhino, the remastering sounds brilliant! From top to bottom, might be one of Genesis' bests. 'Driving the Last Spike' is the highlight on this album.