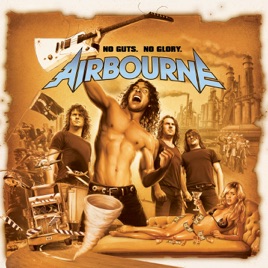 | | TITLE | | TIME |
| --- | --- | --- | --- |
| | | | |
| | | | |
| | Blonde, Bad and Beautiful | | |
| | | | |
| | | | |
| | | | |
| | It Ain't Over Till It's Over | | |
| | | | |
| | | | |
| | | | |
| | | | |
| | | | |
| | | | |
13 Songs, 46 Minutes
Released:

Mar 5, 2010

℗ 2009 Nettwerk Music Group Inc
Ratings and Reviews
they are good
alright so every song on this album is really good. no way but the hard way, blonde bad & beautiful, bottom of the well, white line fever, it ain't over till it's over, steel town, and overdrive are probably my favorites. very simple and catchy lyrics, just like ac/dc. except that's all you hear about this band, that they are the young ac/dc. they are a lot better than i expected. keep rockin' airbourne! and for your next album, you should cover an ac/dc song! that would be AWESOME.
Im a Rocker for life
awesome album!! i love the title of it too. im glad there is still some good music around. i just bought the album today i'm a big fan just trying to help support you. Just as good as Runnin' Wild if not better. my favorite songs on the album are..
No way but the hard way
Raise the flag
Bottom of the well
White line fever
Steel Town
Overdrive \m/ Rock on
keep it up! one day you guys will be huge!
they keep getting better
There First Album "Running Wild" was amazing and there new album "No Guts No Glory" is even better this band is amazing