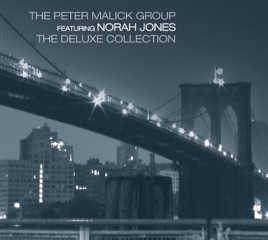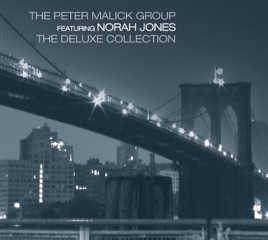 | | TITLE | | TIME |
| --- | --- | --- | --- |
| | | | |
| | | | |
| | | | |
| | | | |
| | | | |
| | Things You Don't Have to Do | | |
| | New York City (Radio Edit) | | |
| | New York City (DJ Strobe Brooklyn Vibe) | | |
| | Strange Transmissions (Bastone and Burnz Club Remix) | | |
| | Things You Don't Have to Do (Land Shark Vocal Remix) | | |
| | Deceptively Yours (DJ Strobe Seedy Hotel) | | |
| | New York City (Bastone and Burnz Club Remix) | | |
| | Things You Don't Have to Do (Land Shark Dub) | | |
| | Deceptively Yours (Land Shark Vocal Remix) | | |
| | New York City (DJ Strobe Manhattan Tourist Remix) | | |
| | Things You Don't Have to Do (DJ Strobe Loungin' In Ibiza Remix) | | |
| | Strange Transmissions (Chillout Remix) | | |
| | Deceptively Yours (DJ Strobe 7 Below Zero Remix) | | |
| | New York City (DJ Strobe Brooklyn Broken Beat Remix) | | |
| | Things You Don't Have to Do (Sunrise Remix) | | |
| | Strange Transmissions (DJ Strobe Sand Under My Havianas Bossanova Remix) | | |
| | Deceptively Yours (DJ Strobe Seedy Motel Sunset Remix) | | |
| | New York City (Lazy Sunday In Prospect Park Remix) | | |
| | New York City (Bastone and Burnz Radio Remix) | | |
| | New York City (DJ Strobe Manhattan Tourist Retweak) | | |
| | Strange Transmissions (Bastone and Burnz Radio Remix) | | |
| | Strange Transmissions (Chillout Sunrise Remix) | | |
| | Things You Don't Have to Do (Lance de Sardi Vocal Remix) | | |
| | Things You Don't Have to Do (DJ Strobe Loungin' In Ibiza Sunset Remix) | | |
| | Deceptively Yours (Sunrise Remix) | | |
| | Deceptively Yours (Land Shark Vocal Dub Remix) | | |
31 Songs, 2 Hours 36 Minutes
Released:

Jul 8, 2003

℗ 2007 KOCH Records
Ratings and Reviews
Great album, but leave the remixes...
JECamp is right on, the remixes are overproduced and redundant (to say the least) and are not worth the additional $9. But the first 6 tracks are great!
This is a really good price!
This should be double the price it is if you buy the album. This band was great, Norah went well with their instrumentals.
I like where this takes me
I hear a subtle blending of contemporary blues with trad jazz. It's not totally mind blowing or even necessarily untried, but it's distinctly Norah. I appreciate that, & I appreciate that she always challenges me as a listener, as a poet, keeping me on my toes. Thank you!