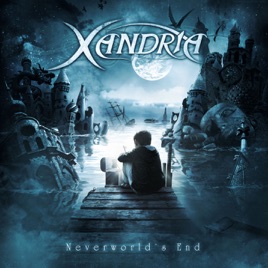 | | TITLE | | TIME |
| --- | --- | --- | --- |
| | A Prophecy of Worlds to Fall | | |
| | | | |
| | | | |
| | | | |
| | | | |
| | | | |
| | | | |
| | | | |
| | | | |
| | | | |
| | | | |
| | | | |
| | When the Mirror Cracks (Bonus Track) | | |
| | The Sailor and the Sea (Bonus Track) | | |
14 Songs, 1 Hour 11 Minutes
Released:

Mar 6, 2012

℗ 2012 Napalm Records Handels Gmbh
Ratings and Reviews
An Impressive Step Forward.
With new vocalist Manuela Kraller on board, Neverworld's End was guaranteed to be a little different. Well, it's actually quite a bit different. The signature Xandria sound can still be heard, but now the music is much more in favor of symphonic metal. Manuela's voice will probably remind a lot of people of ex-Nightwish singer Tarja Turunen. The whole album, in fact, is pretty much a perfect listen for fans of Tarja Era Nightwish or Pythia. The songs are all pretty great, but the favorites for me are: A Prophecy of Worlds to Fall, Valentine, Forevermore, Euphoria, The Lost Elysion, and Cursed. I'm very much impressed with this album.
Neverworld's Beginning
Does Manuela Kraller remind you of Tarja? Yes, she does. What is wrong with that? Tarja is one of the greatest female vocalists alive and Manuela shows that she also has that kind of range and talent level. Manuela's addition takes Xandria from a very good band to a band that can be the category of "great". Her vocals are wonderful and it feels like her talent has allowed Marco Heubaum more freedom to write and create better songs. Love every moment of this album.
wow!!
I found this my accident looking for another cd and I gave it a listen. It completely blew me away. It's one the best symphonic metal cd I've heard. Manuela Kraller reminds me of Tarja. Any fan of Nightwish, Epica, Pythia etc owes it to themselves to give this a listen