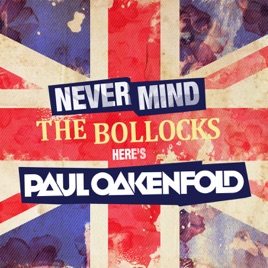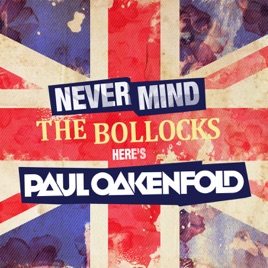 Never Mind the Bollocks… Here's Paul Oakenfold
Paul Oakenfold
4.2, 44 Ratings

Partial Album
TITLE
TIME

Green Sector (Neelix Remix)

Rocky & Nok

Adrenaline (Original Mix)

Liquid Soul

Let the Music (Belocca Remix)

DJ Danila

Aurora (Airwave Breaks Remix)

Ivan Nikusev & Wav-E

Groove Machine (Original Mix Edit)

Paul Oakenfold & Marco V

Expect What (Original Mix)

Neelix

I'm Alive (Edit) [feat. Infected Mushroom]

Synchronized (Original Mix)

Federation

Think Twice (Cabal Remix)

Audiomatic

We Are In da House (Original Mix)

Daddy's Groove & Little Mark

Teleport (Nick Sentience Remix Edit)

Man With No Name

The Incredible Apollo (Original Mix)

Ernesto & Bastian

Not Over Yet (Jonas Hornblad Remix Edit)

Grace

Galactic Mantra (Liquid Soul Remix)

Ovnimoon

Hear Me Now (Original Mix)

Nick Sentience

Mumbo Jumbo Business (Original Mix)

Animalis

Autumn Air (John Dopping Remix)

Des McMahon

Sun Gone Down (Edit) [feat. Shannon Hurley]

Protoculture

7

Wait for You (Original Mix)

Justin Oh

Take Cover (Sonic Element Mix)

Marcos

Cut and Run (Original Mix) [feat. Emma Lock]

Beat Service

Tokyo (Beatman and Ludmilla Remix)

Amore Trio (Original Mix)

Yodi's

Sugar Rush (HAARP Remix Edit)

Man With No Name

Desert Storm (Original Mix)

Michael Dow

Floor Essence (Apogee Remix Edit)

Man With No Name

Life Support Machine (Bissen Remix Edit)

Senadee
43 Songs, 4 Hours 15 Minutes
Released:

Jul 15, 2011

℗ 2011 Perfecto Records
Ratings and Reviews
Oakey delivers what Oakey does best
A nice mix of uplifting trace, deep Goa and other groovy tracks. Upbeat without being too ravey, if that's a word. Nice to hear Goa isn't dead and Oakey still can put it out old skool. And what a bargain, so many tracks for a reasonable price. If you haven't seen him live lately I think he's back at the top of his game. And who ever said they had heard all this before, good for them because I haven't and I have almost all Oakeys albums.
Paul is back!!!
I've been listerning to Paul Oakenfold for years. ( The first mix of his I got was Cream live, way back in 1995 - classic!!). I was sad when he stop doing prog-trance mixes, and thought he was a pop star. Making cheesy pop music!!!
But this mix album is truly a return to his roots, and a fantasic mix of goa, trance, prog and dance. Welcome back Paul we have missed you!!!
Now all we need to do is to get Tiesto to stop thinking he is a Pop star, and remember that he is a DJ and the world of Trance and dance would be a much happier place!!!
I LOVE this ! Best New Album from any DJ lately
Paul Oakenfold is THE DJ who introduced me to electronic music back in the 90s. I own pretty much all his albums. I've read a few people saying how it sounds "dated" . I disagree, its a refresh from overproduced current electronic music. Don't get me wrong there are some great DJs and producers now, but a lot of current electronic music and mixes suffers from being too "cluttered" , effect after effect; I just want a nice groove I can vibe too. Oakenfold forever!