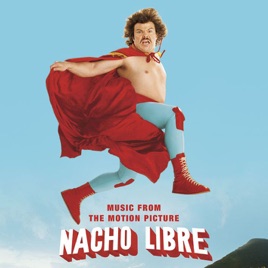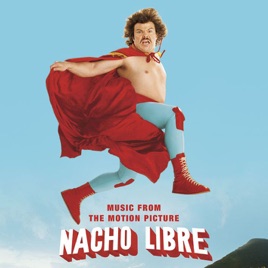 Nacho Libre (Music from the Motion Picture)
Various Artists
TITLE
TIME

Hombre Religioso (Religious Man)

Mr. Loco

A Nice Pile-Drive to the Face

Nacho

Alan Hawkshaw & Alan Parker

Jack Black con Ismael Garcia Ruiz y Su Trio

All the Orphans In the World

Nacho y Esqueleta

There Is No Place In This World for Me

Beck

Tender Beasts of the Spangled Night

Beck

Beneath the Clothes We Find the Man

Nacho

Jack Black y Mucho Macho Acapulco
19 Songs, 45 Minutes
Released:

Oct 24, 2006

℗ 2006 Lakeshore Records
Ratings and Reviews
Not cool
Doesn't Itunes realize they can make more money by selling individual songs, rather than the whole album. They think they are giving us a deal, but there still screwing us. Maybe the Nap will be more helpful....
why I'm giving this a low score.
I HATE 'ALBUM ONLY'! The only reason i wanted to see this to see if I can only download ONE FREAKING SONG! So here's my advice, give this album a low score if all you wanted was the "Hombre Religioso" song. And hopefully, iTunes will reconsider and this is not just for this album...FOR ALL ALBUMS! Thank you, and good day.
I JUST ONE TO BUY ONE SONG!!!
Oh well I guess I'll have to do it illegally...