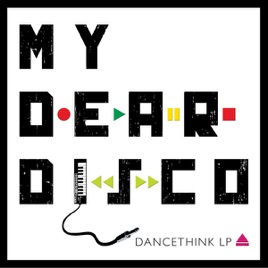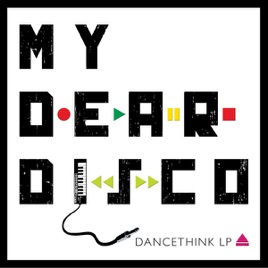 9 Songs, 48 Minutes
Released:

Oct 11, 2008

℗ 2008 My Dear Disco
Ratings and Reviews
Best New Band in the Country
Everyone is always looking for a new sound to get into, something unique that isn't like everything else out there. Look no further. These guys have basically invented a new genre of music-- music you can groove to and dance to, but that you can also appreciate on a higher musical level. I dare you to listen to this album and not love it. It's impossible. "White Lies" might be the best song of the last 5 years. Seriously. Oh, and play this stuff loudly-- its too textured, intricate and awesome to be listened to any other way.
Not to be missed...
What a great album. I picked it up after seeing them for the first time Live at Bell's Brewery in Kalamazoo and I have been hooked ever since. Got to catch them again this past Friday night, and they were even better this time around. They have such an amazing way of meshing all 7 member's sounds into an amazing and cohesive musical experience that just makes you want to move you body. Get the album and don't miss them live. Bands like this don't come along everyday.
Awesome debut
Gotta love My Dear Disco! As an Ann Arbor native and music junkie I grew up on (and booked) Funktell, Tallyhall and other great live acts. What I love about MDD is the sophistication behind their music. The band has weaves these intense and fun beats that just flow perfectly through you and remind you of late nights dancing in your favorite club with your best friends on a hot and humid michigan summer day--but at the same time when you just stop to really listen to all the melodies and harmonies its jaw dropping impressive. Songs like "All I Do", "For your love", and "White Lies" show off the band's motown and funk influences while "Amsterdam" and "Madame Eon" bring rock, electronic and trip hop to the forefront. The bottom line is this: MDD is just pure fun. No matter what your age or musical background, Dancethink is a great album that will keep you hopping.