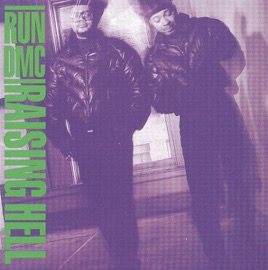 EDITORS' NOTES
Raising Hell is a showpiece for Run-DMC's otherworldly rap skills: The rhymes flow fast and furious, starting with scratch-propelled opener "Peter Piper." When they pose the question, "How devastating can an MC be?" the answer is as obvious as Jam Master Jay's sharp DJ cuts. The jumpsuit-clad hip-hop pioneers are as adept mixing it up with rock 'n' roll ("It's Tricky") as asserting cultural consciousness ("Proud to Be Black") on an album thick with clever jazz-funk samples and the illest 808 kicks and snares. The energy doesn't let up for a minute, even as it climaxes on their Aerosmith collab "Walk This Way."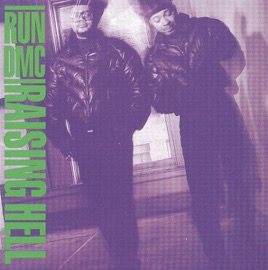 EDITORS' NOTES
Raising Hell is a showpiece for Run-DMC's otherworldly rap skills: The rhymes flow fast and furious, starting with scratch-propelled opener "Peter Piper." When they pose the question, "How devastating can an MC be?" the answer is as obvious as Jam Master Jay's sharp DJ cuts. The jumpsuit-clad hip-hop pioneers are as adept mixing it up with rock 'n' roll ("It's Tricky") as asserting cultural consciousness ("Proud to Be Black") on an album thick with clever jazz-funk samples and the illest 808 kicks and snares. The energy doesn't let up for a minute, even as it climaxes on their Aerosmith collab "Walk This Way."
12 Songs, 39 Minutes
Released:

May 15, 1986

℗ 1986, 1999 Arista Records, Inc.
Ratings and Reviews
Run-DMC Rocks!
Run-DMC is the best old school rap group there is! Their song "It's Tricky" is awesome!
THIS is hip hop
This is a perfect example of how hip hop should be, not about sex, drugs, breaking up, or making up , I hate rap but yet i love this song. It's fun, lively, and just great over-all. Also, there are ACTUAL instruments used and (almost) no computers/machines, who knew that was possible to make a good song?
Rap that isn't pointless beats
Click yes if you think hip-hop should go back old school.