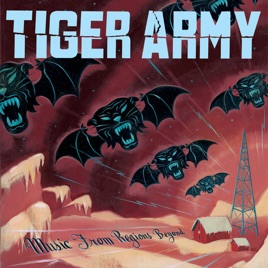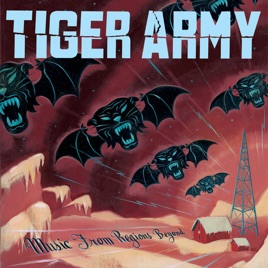 | | TITLE | | TIME |
| --- | --- | --- | --- |
| | | | |
| | | | |
| | | | |
| | | | |
| | | | |
| | | | |
| | | | |
| | | | |
| | | | |
| | | | |
| | Where the Moss Slowly Grows | | |
11 Songs, 36 Minutes
Released:

Jun 5, 2007

℗ 2007 Hellcat
Ratings and Reviews
Keep Topping Themselves!
To the reviewer that said on of the songs was "a cheap rip off of some 80s new wave band", you have no understanding of music and you should never listen to it ever again. TA's ability to use country & western, new wave, latin and other genres is precisely what makes them so good. They are NOT a rockabilly band. The quicker you understand that, the more you'll appreciate the songwriting and diversity on this album. This is their best album to date IMO, although I wish it had a longer runtime.
Not impressed
Where is the passion? Where is the soul that made Tiger Army's first two CD's? There was not a song on "Tiger Army" or "Power of Moonlight" that i would skip over, all were excellent. It seems since then they keep getting worse. The third was okay, but with this newest incarnation the only song i can tollerate listening to is Hotprowl, and even that you can barely compare to the orginial Tiger Army sound! To me, Tiger Army left its orginal listeners and sold out to popular sound and they now sound like every other 2007-2008 Emo - Punk band out there. If you liked the first two CD's stay away from this one.
Best Tiger Army Album
Most well-rounded album yet by Tiger Army. First 4 songs rock, Where the Moss Slowly Grows is beautiful, the whole album is worth checking out. If you're not dogmatic about what a psychobilly band should sound like based on genre cliches, you'll enjoy it.