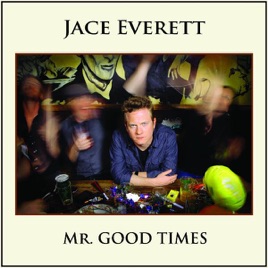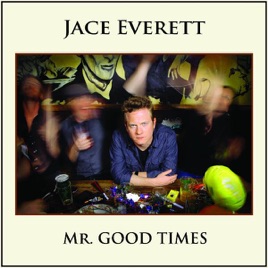 | | TITLE | | TIME |
| --- | --- | --- | --- |
| | | | |
| | The Drugs Aren't Getting It Done | | |
| | | | |
| | | | |
| | | | |
| | | | |
| | | | |
| | | | |
| | | | |
| | | | |
| | | | |
11 Songs, 48 Minutes
Released:

Jan 17, 2012

℗ 2012 Weston Boys
Ratings and Reviews
Mr. Good Times
Another extra fine outing from Mr Jace Everett (along with Dan,Chris et all). Jace has a wonderful way of mixing the sublime and the unreality of it all. Such a great voice; as well as the musicianship to pull it all off. A real masterpiece of an album. Every song is a keeper and a joy by itself. Mr Good Times just continues to show that with each album Jace continues to grow musically. Buy It and if you don't have all his CD's go back and buy them too. The man and the music are just too good to miss!
A great CD by a rare American talent!
If you're looking for music that you won't get sick of after listening to it more than once this is the CD you're looking for. I like the singing, tone, guitar playing, song writing, producing, and mixing of this CD! Its refreshing to find someone this talented playing music with other seriously creative musicians.
The Average Country Music Fan
I loved Red Revelations, particularly "The Good Life"--despite the fact its "ironic lyric might be a stretch for the average country music fan." (A stupid remark by an ignorant reviewer.) My favorite thing about Red Revelations was its mischevious play on typical good ol' boy and religious themes. That and Jace Everett's sexy voice/lyrics.

While it's obvious the music is masterful and deserves recognition, it was not what I was hoping for. I wanted more of the playful Everett and less of this mournful, political guy. (I can handle a smattering of political preaching here and there, but Pastor Everett is going back to the pulpit.) Furthermore, the turn-me-on songs like "Possession" and "More to Life (C'mon C'mon)" are nowhere to be found. I understand we cannot have an entire album of uppers, but the reverse should also be true.

I respect Mr. Everett as a brilliant songsmith and I fully understand the five star reviews. In fact, I wish more people would seek-out Everett songs other than "Bad Things" even if they find them here. However, there is nothing on this album that pulls me in the way Red Revelations did.