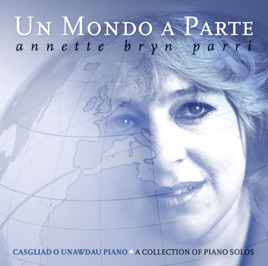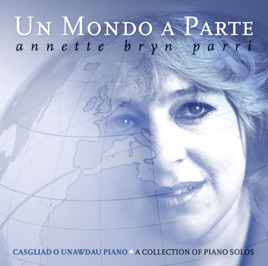 Un Mondo a Parte - Casgliad o Unawdau Piano (A Collection of Piano Solos)
Annette Bryn Parri
TITLE
TIME

Toccata yn D Leiaf (Toccata in D Minor)

By Johann Sebastian Bach

Hwiangerdd a Breuddwydion Suo Gân (Lullaby and Dreams)

Prelude yn C Leiaf (Prelude in C Minor)

By Johann Sebastian Bach
14 Songs, 51 Minutes
Released:

Aug 1, 2005

℗ 2005 Sain (Recordiau) Cyf.
Ratings and Reviews
AMAZING!
I am playing this piece for a piano recital. I play it much slower. This is how I would love to play it. I am so happy that I finally can hear how its' played. THis is the best pice I've heard of "Tarantella" so far!
HELP!
this is horrible. i found annette bryn parri when i searched for albert pieczonka's 'tarantella'. the tempo is out of whack. also, i can't believe she used an electric piano for a collection of piano solos! AND ADDED SYNTHETIC INSTRUMENTS! anyway, this is a terrible recording. please don't buy it.