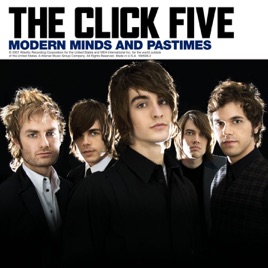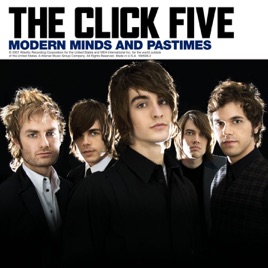 12 Songs, 42 Minutes
Released:

Jun 26, 2007

℗ 2007 Atlantic Recording Corporation for the United States and WEA International Inc. for the world outside of the United States.
Ratings and Reviews
modern music for MODERN MINDS
when I first heard jenny- as a single, I was really setchy about the new Click Five. I was a huge fan when Eric was the lead singer, that I almost didn't want to listen to the "new Click"... almost. Once I heard jenny, I was really unsure about them. As I was flipping through their stuff, it hit me... listening to them now is like listening to a whole new band. Gone are the high ranges of Eric Dill's voice in tracks like resign and just the girl- enter the lower, sexier, rock n roll vocals of Kyle Patrick. I feel that the Click Five should change their name and become a totally different band becuase they sound so different- in a great way. Both the shiny pop songs and the harder edgier songs work for the Click- which is rare in bands. Kyle adds what what was missing in the click, but I still can't put my finger on what exactly that was. The songs are sadder, more about breakups, people, change- instead of the pop princess or their time machine. From Happy Birthday to I'm Getting Over You to Empty, the lyrics capture you and almost sound like a good friend trying to make you feel better- which is something Kyle's voice seems to do with you. The lyrics seem easier to relate to, but even with the change the old Click Five is still hard to forget. It seems as if the band has changed and taken a turn for whereever the path leads them- which I hope is somewhere great. THe Click Five- both old and new- are full of talent and really now how to transition and make great music.

Awesome
This album is simply amazing, all around. The new lead singer, Kyle Patrick, brings a great new sound to the band that's a little less pop and a little more rock. "Flipside" and "Headlight Disco" are great songs (as well as their single "Jenny"), but in my opinion, "Empty" (co-written by Patrick and Ben Romans) is the best song on the soundtrack! It's great to have The Click Five back with a wonderful new sound.

Great job, guys!! :)
I'M IN LOVE WITH THE CLICK FIVE
so basically click five = life and every single person should buy this album because it is SO amazing. my friend and I stayed up so we could buy this album right at 12:00 when it came out. and its SOO worth it. i lovee them and eventhough eric is gone, they still sound AMAZING. and happy birthday is soo good.