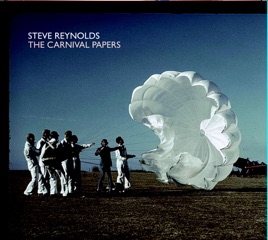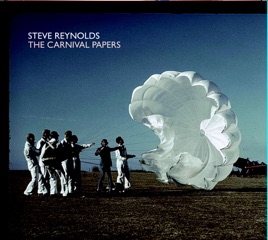 12 Songs, 54 Minutes
Released:

Jun 3, 2008

℗ 2008 SLG, LLC
Ratings and Reviews
Diverse, Organic, Brilliant
I bought this album after listening to the Discovery Download, "Save Your Best", and it became one of my favorites this year. Steve Reynolds has really created a musical setting, if you will - a brilliant mix of musical instruments and clear folksy vocals that hearken to a wintery day. Here is my track-by-track review.

Winter Stores: 9.5/10 - the instrumentals are amazing, and it has a great tune.
Set Your Sights: 10/10 - a bit more upbeat, with a beautiful tune. One of my favorites.
Save Your Best: 9/10 - if you didn't get this for free, it's definitely worth getting. It sets up a nice tone of what to expect for the rest of the album.
Once In Your Life: 8.5/10 - definitely one of the more upbeat songs. The more I listen the more I like it.
For the Last Time: 10/10 - a haunting, beautiful duet about growing up, sung with Gemma Hayes. My hands-down favorite on the album. It's slow to start, but once it picks up, it is pure gorgeousness, both vocally and instumentally.
Coming In Too Low: 9/10 - again, builds gradually as the song goes on. The chorus is memorable.
Cover of Night: 9.5/10 - features Tom McRae. Lovely melody and lyrics.
House I Built: 9.5/10 - features the Cary Brothers, is great lyrically, and has a good chorus.
Its Too Late: 8/10 - just not one of the memorable songs, but also pleasant. Reynolds refuses to write a bad song.
Mistaken Identity: 9.5/10 - great upbeat(ish) song.
We Will Pay: 9.5/10 - lovely, with a great meoldy.
Stage Fright: 8.5/10 - Reynolds closes the album perfectly with a song that captures the spirit and feel of the album.

Recommended: Definitely
Electric and Incredible.
Listening to this album the first time was intense. Reynolds' lyrical and instrumental mastery come together to produce an album that conveys feelings of loss and growth, and of serenity and intensity. Destined for multiple plays on many occassions.
A Beautiful Record!!
This guy's guitar skills could be compared with Tim Reynolds. The music is smooth, saytisfying and is accompanied with some beautiful lyrics. A Must Have for the summer.