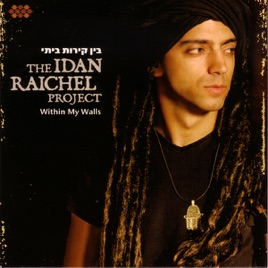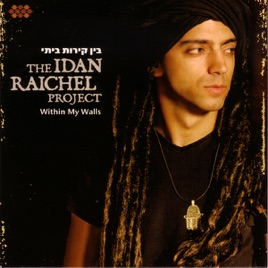 | | TITLE | | TIME |
| --- | --- | --- | --- |
| | Todas las Palabras (All the Words) [feat. Marta Gómez] | | |
| | Bein Kirot Beiti (Within My Walls) | | |
| | She'eriot Shel Ha'Chaim (Scraps of Life) [feat. Amir Dadon] | | |
| | Mai Nahar (River Waters) [feat. Anat Ben Hamo] | | |
| | Chalomot Shel Acherim (Other People's Dreams) | | |
| | Ôdjus Fitxadu (With My Eyes Shut) [feat. Mayra Andrade] | | |
| | Shev (Stay) [feat. Maya Avraham] | | |
| | Rov Ha'Sha'ot (Most of the Hours) [feat. Ilan Damti] | | |
| | Min Nhar Li Mshiti (From the Day You Left) [feat. Shimon Buskila] | | |
| | Cada Día (Every Day) [feat. Marta Gómez] | | |
| | Hakol Over (This Too Shall Pass) | | |
| | Nin'al Be'Mabato (Locked In His Gaze) [feat. Shai Tsabari] | | |
| | | | |
13 Songs, 43 Minutes
Released:

Jan 20, 2009

℗ 2008 Cumbancha
Ratings and Reviews
Incredible
Absolutely stunning, every time. It's true world music that speaks to all listeners. This is MUSIC, that is the only language. You don't need to know Hebrew or Ethiopian or Spanish or Yemenite, Hindi or any of the other languages profiled here and in Idan's other records. All that's requested of you is a poetic heart and a longing for the world to be whole.
Dawn
Absolutely beautiful. Idan never disapoints!!!!!
amazing, but where are some of the singles?
where are habaita haloch hazor and rak min'i kolech mibechi?