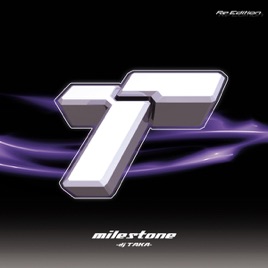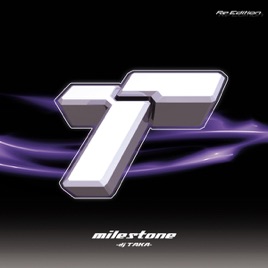 TITLE
TIME

Tomorrow Perfume (Vocal Version)

Votum Stellarum (Forest #25 Rmx)

iconoclasm (dj TAKA)

Pandora (English Version)

Snow Storm (Original Mix)

dj TAKA and Ryu☆ (dj TAKA)

One More Lovely (After Hours)

Risk Junk (dj TAKA)

Spiral Galaxy (L.e.d. Style Spreading Particle Beam Mix)

D.J.SETUP (dj TAKA)

Rainbow Flyer (In the Dream Mix)

Giudecca (Remo-con Rmx Size M)

D.J.SETUP (dj TAKA)

Look At My Face (Midnight Jazzin' Mix)

Memories (Still Remain Mix)

Arbores In Abyss Arbre Triste (À la Viennoise)

Golden Lion (dj TAKA)

Gradiusic Cyber (Vic Viper Born Duv)

TAKA (dj TAKA)

Tangerine Stream (The Catastrophe)

Techno Bancho (No Demiquaver Version)

D.J.SETUP (dj TAKA)
28 Songs, 2 Hours 18 Minutes
Released:

Oct 30, 2009

℗ 2009 Konami Digital Entertainment
Ratings and Reviews
Milestone is a Milestone!
Taka is one of Bemani's finest musicians. Every song in this album proves that, and the remixes done by his other Konami buddies are fantastic. TAQ's InPhase remix of Colors is absolutely remarkable.
Love this song!
This song is amazing! I forgot it existed until today when I played DDR. It has such a good beat and I recommend for anyone who likes a good beat like this.
OMG GO TAKA
Im a HUGE* DDR FAN cant belive TAKAs on itunes! (also taka is amuro?)

*MAXIMIZE THE HUGE