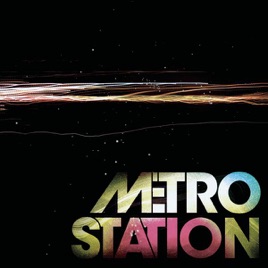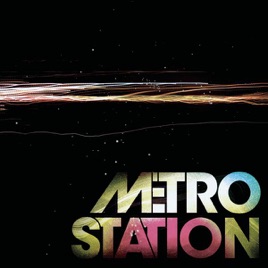 10 Songs, 30 Minutes
Released:

Sep 18, 2007

℗ 2007 SONY BMG MUSIC ENTERTAINMENT
Ratings and Reviews
Wow, certainly a pleasant surprise
I first listened to Metro Station when 'Shake It' was released as iTunes single of the week. It really grew on me so I decided to check out the rest of their music.

I can't believe it took me so long to find them! They're a really good band.
I originally thought they might be Brittish and THEN I was
surprised even more to discover that 2 of the band members are related
to Mitchel Musso and Miley Cyrus (of Hannah Montana,
which I'll admit is a show I love to watch.....even though I'm 15).
Usually I'd think that people would like the band because of
their relations and not for their music, but, in this case, I don't
think this is the kind of music too many Disney Channel-ers
would be listening to.

Overall, its a really good album with a really great sound.
Definately worth your money.
Forever The Sickest Kid
,
Talent Runs In The Cyrus Family!
I went to a Metro Station concert last week and got to meet the band (they are simply amazing live.) This CD is also pretty great. I suggest you get this CD & try to get tickets to one of there concerts. It'll be worth it!!!

And for those of you who aren't aware, Trace Cyrus & Mason Musso are the older brothers of non-other than Miley Cyrus & Mitchell Musso.
A Good Variety
This album as a whole is great. If you like Hellogoodbye, Rediscover, Army of Freshman or any other bands of the Powerpop/Electronica genre, you will quickly fall in love with Metro Station. This band is aimed at teens and is mostly upbeat. Like many bands, their songs are about girls but that is nothing to complain about. "Kelsey," the album's first single is about a certain girl and the lyrics are cute. "Seventeen Forever" gives teens that feeling we can do anything feeling because we're young. "California" is about running away and feeling free. But my favorite, "Now That We're Done" doesn't seem to get much atteniton from the fans. Personally this is my favorite song. The wide variety of beats, bursts of synthesizers, and touchy vocals give it the kick to make it the most powerful on the album.

You should definitely get all the songs concidering the price. This band will someday be huge and you can show all your friends that you knew them first. If you aren't going to buy it all, get "Now That We're Done", "California", "Kelsey", and "Tell Me What To Do". "Control" is also decent.