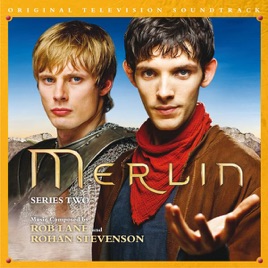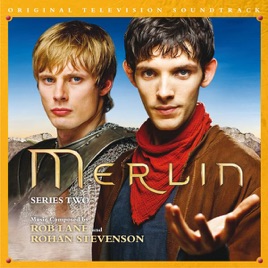 Merlin: Series Two (Original Television Soundtrack)
Rob Lane
TITLE
TIME

The Machinations of Cedric

Rohan Stevenson
20 Songs, 52 Minutes
Released:

Nov 17, 2009

℗ 2009 Moviescore Media
Ratings and Reviews
Merlin, Season 2
I simply love this score. During each episode I am simply swept away by the beautiful dips and crescendos of each piece. I was very excited to hear that this soundtrack came out. It's nice that some quality British tv has come to the US.

My personal recommendations, trackwise, are Lancelot Leaves, Farewell to Gwen, and Lancelot's Heroism. I also love Gwen and Arthur, but I bought the Finale instead since it starts out with the same familiar melody but is longer than 55 secs.
MerlinFan326
I absolutely love this show and Rob Lane does an amazing job with the music. Some of the best are Main Titles, Gwen & Arthur, The Substitute Knight, Lancelot's Heroism, and Finale. This music will really inspire you or just remind you of the show. :)
Great show, Fabulous music!
Say 'hello' to more amazing works by Rob Lane! This is fabulous! My sister and I watched the first episodes of season two and couldn't wait for the soundtrack to come out! It's finally here! AND BETTER THAN EVER! I personally enjoy the Gwen and Arthur songs. AS well as the Lancelot songs. But I believe everyone could find something epic that they will enjoy, on this soundtrack!