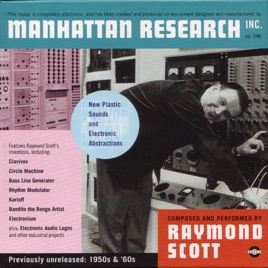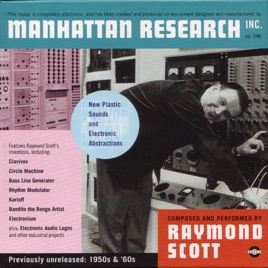 | | TITLE | | TIME |
| --- | --- | --- | --- |
| | Manhattan Research, Inc. Copyright | | |
| | Baltimore Gas & Electric Co. #1 | | |
| | Bendix: The Tomorrow People #1 | | |
| | | | |
| | | | |
| | Don't Beat Your Wife Every Night | | |
| | | | |
| | | | |
| | Auto-Lite: Sta-Ful (Instrumental Version) | | |
| | Sprite: Melonball Bounce (Instrumental Version) | | |
| | Sprite: Melonball Bounce (Vocal Version) | | |
| | | | |
| | Limbo: The Organized Mind | | |
| | | | |
| | | | |
| | | | |
| | | | |
| | IBM MT/ST: The Paperwork Explosion | | |
| | | | |
| | | | |
| | | | |
| | Twilight In Turkey (Electronic) | | |
| | Vicks: Medicated Cough Drops | | |
| | | | |
| | | | |
| | | | |
| | | | |
| | | | |
| | | | |
| | | | |
| | | | |
| | Baltimore Gas & Electric Co. ("395") | | |
| | | | |
| | | | |
| | | | |
| | | | |
| | | | |
| | In the Hall of the Mountain Queen | | |
| | | | |
| | | | |
| | The Wild Piece (a.k.a. String Piece) | | |
| | Take Me to Your Violin Teacher | | |
| | Ripples (Original Soundtrack) | | |
| | | | |
| | | | |
| | | | |
| | County Fair (Instrumental) | | |
| | | | |
| | Don't Beat Your Wife Every Night (Instrumental) | | |
| | | | |
| | Hostess Twinkies (Instrumental) | | |
| | | | |
| | The Pygmy Taxi Corporation | | |
| | Baltimore Gas & Electric Co. (Announce Copy, Take 1) | | |
| | Baltimore Gas & Electric Co. #2 | | |
| | | | |
| | IBM MT/ST: The Paperwork Explosion Iinstrumental) | | |
| | | | |
| | Auto-Lite: Ford Family (Instrumental) | | |
| | | | |
| | | | |
| | | | |
| | The Toy Trumpet (Electronic) | | |
| | | | |
| | | | |
| | Lightworks (Instrumental) | | |
| | | | |
| | Bendix 2: The Tomorrow People | | |
| | Electronic Audio Logos, Inc. | | |
69 Songs, 2 Hours 1 Minute
Released:

May 1, 2000

℗ 2000 Basta Audio-Visuals
Ratings and Reviews
Gem
This is a gem; I'm the first to review. This is the first electronic album ever; it was recorded in the 50's! Imagine how revolutionary it was back then! All you crazy electronica people can thank old Raymond Scott for your Daft Punks and your Depeche Modes.
Revolutionary!!!!
For The 1950's and 1960's it is the most amazing album made. J. Dilla turned to his lightworks to make a huge hit. The WHOLE album is a must buy for anyone.
One word, wow
I cannot get over the fact that this was done in the 50's back before they had all the computers and technology that they have today, WOW! Good job!!!!