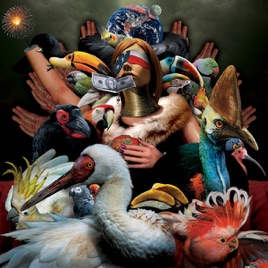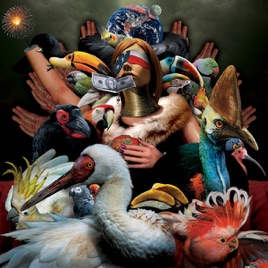 | | TITLE | | TIME |
| --- | --- | --- | --- |
| | | | |
| | It's Only Another Parsec… | | |
| | Hope Is a Butterfly, No Net Its Captor…(The Virus of Silence) | | |
| | Hearts That Hanker for Mistake | | |
| | | | |
| | | | |
| | | | |
| | | | |
| | | | |
| | Bled to Be Free (The Operation) | | |
| | Bring Our Children Home or Everything Is Nothing | | |
11 Songs, 52 Minutes
Released:

Jul 21, 2009

℗ 2009 Sargent House
Ratings and Reviews
If it doesn't appeal to you at first, keep listening!!
When I first listened to this album, there were only two or three songs that really grabbed me and made me say, "wow that was amazing". Most RXB albums have all but maybe one song do that for me. However, I can't get enough of this album now that I have listened to it a few times. Once you wrap your head around the album, you can't listen to any other music because they all seem dull compared to RX. After each listen, I get even more immersed in the intricacies and nuances of their music and I appreciate it even more. Chris's drumming is even better than ..And the Battle Begun, and Steve and Matt are on a whole different level on this album. This album sounds similar to some of the Sound of Animals Fighting stuff from the Tiger and The Duke (minus Rich Balling and Anthony Green). Also, there is more of a verse chorus verse chorus structure to Mandala that hasn't been as present in Rx's earlier stuff. I find it refreshing because they still manage to maintain their experimental proggy side as well. Great Stuff. Some of my favorite songs are
My Lonesome Only Friend
It's Only Another Parsec
Hope Is a Butterfly
Mientras la Veo Sonar
Bled to Be Free
Bring Our Children Home or Everything is Nothing
so awesome
you cant go wrong with an rxb record. they continue to explore and push boundaries. if you want something progressive and badass buy this album - oh and check out the new Portugal. The Man record too. good music, good bands, doing their OWN thing!