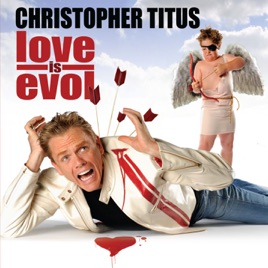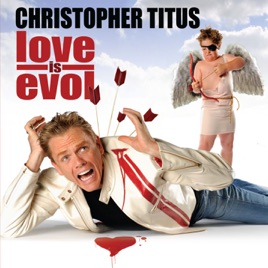 | | TITLE | | TIME |
| --- | --- | --- | --- |
| | If You've Never Thought of Suicide | | |
| | | | |
| | | | |
| | | | |
| | | | |
| | | | |
| | | | |
| | | | |
| | | | |
| | | | |
| | | | |
| | | | |
| | | | |
| | | | |
| | The Tightie Whitey Incident | | |
| | | | |
| | | | |
| | | | |
18 Songs, 1 Hour 23 Minutes
Released:

Feb 17, 2009

℗ 2009 Comedy Central Records
Ratings and Reviews
Another Rant From The Master Of Standing Behind The Fan!
I saw this show LIVE last year, and have been waiting anxiously, but patiently for the opportunity to write a review for the past 4 months. I just spent 2hrs writing the best review I could, only to have my connection time-out, and all that wonderful stuff went <POOF!> into nothingness, so here's the short version.

In "Norman Rockwell Is Bleeding", Christopher Titus tells us of the suicide of his schizophrenic mother, his childhood with his psychologically-abusive and alcoholic father, and how he married his Perfect Wife.

In "5th Annual End Of The World Tour", Titus regales us with tales of his child-rearing trials & failures in our post-9/11 world, laying his father to rest per his very-specific wishes, and performing for our troops in Iraq. And Oh yes, his wife's in there too.

In "Love Is Evol", Titus comes full-circle and informs us of the terrors of the soul-shredding demon that is now his EX-wife, their somewhat-less-than-tidy divorce, and how it all turned out for the much-better.

To say that Titus is "just a stand-up comic" is very similar to accusing Mark Twain of being "just a writer". Titus exults in taking an audience not only UP, but also down, left, right, forward, and backward too, but always leaving you laughing. He's an awesome writer/performer who saves on his therapy bills by bringing it all to the stage to share with us - generous doses of existential despair and poignancy mixed with an overdose of hilarity. While his material may occasionally take you somewhere uncomfortable, he NEVER leaves you there. Titus is the guy at the beach who very helpfully directs your attention to the incoming tsunami with a manic grin plastered all over his face... and then hands you a surfboard and (quickly) teaches you how to use it.
Titus reminds me somewhat of Richard Pryor toward the end of his career: open, honest, slightly self-deprecating, mildly disturbing, and pants-wettingly funny.
Titus has a gift for not only making you laugh, but also making you aware of your own idiosyncrasies and/or short-comings, and he never fails to make you feel a little bit better about yourself when it's all over... And he NEVER fails to make me laugh.
Unless you're part of the 37% of American families who AREN'T dysfunctional, you're guaranteed to laugh yourself sick; If you ARE part of the 37% of American families, you'll still have a great time! This is sanity-maintenance as an Art Form. Welcome to Therapy, we've saved you a comfortable seat right behind the fan...
Titus Does It. Again.
I disagree with the review of this album. I do find it odd that the reviewer tears the album down, and then gives it five stars. Sometimes people think being a critic means being "critical." Although Norman Rockwell was groundbreaking, we have had the good fortune to watch Titus evolve over time into one of the all-time greats. It seems that he has grown more comfortable in his own skin, and in his ability to tell it like it is, all while making us think about our own lives. How many comics can that be said for??? Titus passes on the conventional airplane food and d**k jokes that so many other comics base their acts on. He instead has chosen a more difficult path for himself as a comic, albeit one that is ultimately more rewarding for him as a performer, as well as for us, his loyal audience. Titus has done it again. Only better.
For Titus fans, it's a "must".
This is excellent work. Christopher Titus skates along that edge, of what is really painful but funny. It is funnier because it happened to him (and he's a very good story-teller), yet you remember something-like-that in your own past. (He distills a lot of the ickiness down to some fine comedy. Otherwise, he'd empty the theater in five minutes.)

If the first thirty seconds of the first track don't catch your attention, give the album to a friend. You'll know, that fast, whether it's for you. Two sentences.