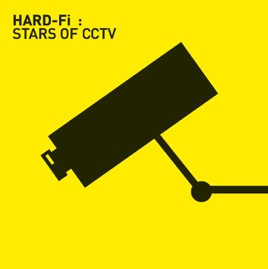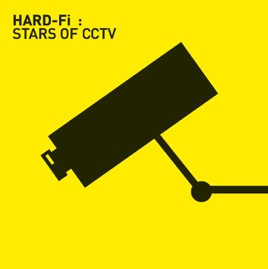 4.6, 109 avaliações

$11.99
| | TÍTULO | | DURAÇÃO |
| --- | --- | --- | --- |
| | | | |
| | | | |
| | | | |
| | | | |
| | | | |
| | | | |
| | | | |
| | | | |
| | | | |
| | | | |
| | | | |
| | Cash Machine (Acoustic Version) | | |
| | Hard to Beat (Acoustic Version) | | |
| 14 | Cash Machine (Alternate Version) | | |
14 Músicas, 56 minutos
Lançado:

27/06/2005

℗ 2005 Necessary Records under exclusive licence to Warner Music UK Ltd
Avaliações e opiniões
HOOKS, HOOKS and more HOOKS!
Hard-Fi's sound is a slick combination of highly danceable 70s disco, raw alt-rock punk riffs, and anthemic choruses. They have expertly crafted some very memorable pop songs which display a maturity in songwriting akin to The Clash, Duran Duran, The Police and early U2. The arrangements flow naturally and make this an easily digestable album.
I heard this album was recorded in the band's own studio. This seems a novel concept considering how many bands fall victim to over-production when confronted with state-of-the-art recording studios. This is an impressive debut from a band whose songs are remarkably 'arena-friendly' ...and whose chemistry is as evident as their modesty-- allowing the songs to breathe by never over-indulging. Great summer album! This is one that you'll listen to years from now and think back on this time.
Hallelujah! Download Now.
If you were as disappointed in the Arctic Monkeys album as I was, this record is your savior. This album has finally come to the U.S (after being out in the UK for over a year) and it has been worth the wait. It's loaded with great hooks and catchy lyrics. "Hard to Beat" is definitely the catchiest number - I defy you to NOT dance and sing along to this song. Other great tracks: "Gotta Reason," "Feltham is Singing Out" and "Stars of CCTV." This is a very solid album - it completely overshadows the work of overhyped British bands (*cough* Arctic Monkeys *cough*) that have come out recently. Download this now.
Very Good
I recently bought this album, and was blown away on by it(It was previously available on iTunes, but was taken off). Every song is great, and is fun to listen to. After having this album for 3 months (bought it December 26, 2005), I am still listening to it without skipping tracks. Seriously...Buy this, and you shouldn't be disappointed!