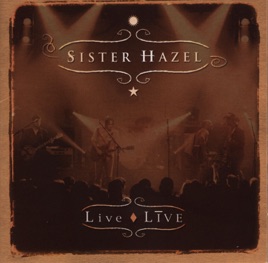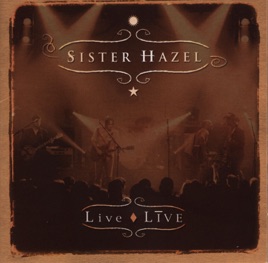 | | TITLE | | TIME |
| --- | --- | --- | --- |
| | Life Got in the Way (Live) | | |
| | | | |
| | | | |
| | | | |
| | | | |
| | | | |
| | | | |
| | | | |
| | | | |
| | | | |
| | | | |
| | | | |
| | | | |
| | Strange Cup of Tea (Live) | | |
| | | | |
| | | | |
| | | | |
| | | | |
| | | | |
| | | | |
20 Songs, 1 Hour 38 Minutes
Released:

Mar 9, 2004

℗ 2004 Croakin' Poets Records
Ratings and Reviews
Live Live (Sister Hazel)
Simply put, one of the best live performances I've heard in 35 years of listening to rock, pop, jazz, and all things in between. I've been listening to SH since the indie "demo" initial release, but I'd moved away from them after Fortress...not b/c of Fortress being a poor effort, but my musical tastes evolved as I began to reach my 40s. Then, a few weeks back, I heard "Beautiful" off of this Live CD played, and I was IMMEDIATELY hooked again. Since then, I listened to the iTunes samples of Lift and Chasing Daylight, and decided to get the Live Live and Lift, since Live Live has 9 Chasing Daylight cuts in it. Just awesome. SH's harmonies are easily the equal live that they are in the studio, and that's a testament to their awesome talent. Basically, just REALLY GOOD SOLID MUSIC with NO "FILLER" (any of their efforts)...something rare indeed in today's music.
Best LIVE Album..ever.
I am a new fan, and I'm proud to say I'm officially a Hazelnut, thanks to this album. The band really smokes; great songs, and I love that slide guitar.
Awesome
If you have never seen these guys live...DO IT! I had the chance to be in Birmingham during the making of the CD. This CD captures the excitement and thrill of a Sister Hazel concert...Bravo!