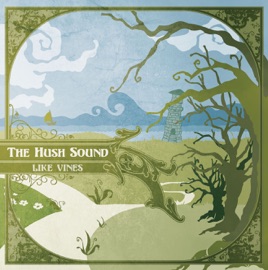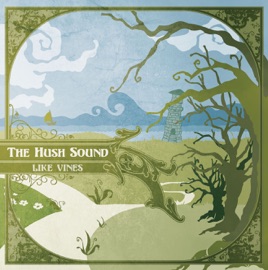 11 Songs, 35 Minutes
Released:

Jun 5, 2006

℗ 2006 Fueled By Ramen, Inc
Ratings and Reviews
Simply Incredible
There's not much to say about Like Vines, other than it's one of the best CD's in my collection. (And I have around 500 CD's.) and it's probably the only CD where I do not skip any songs, even though I have it on repeat everyday. It just never gets old.

The quality of this album just blows my mind. I don't know what their musical training is, but you can hear clearly the natural talent the band members have.
Like, the way the piano and Greta's voice intertwine. I'm seriously jealous of her composition skills.
Or the way the bass lines flirt with all the other instruments and vocals, not just the drums. Chris may not be the next Jaco Pastorius (cause there will only be one Jaco, duh) but what he does is beautiful and much more than just rhythm in the background of the song. The songs on Like Vines are the only songs I can think of right now where the bass lines are the center of my attention.
Do I even need to mention Bob's talents? I mean, have you heard Lions Roar? Oh and Bob, thanks for putting down the acoustic guitar and picking up the telecaster. That's one of the reasons why this album is so much better than So Sudden (which is an amazing album btw)
and Darren, my second favorite drummer of the moment (with Kim Thompson in first place). The way he drums is similar to Chris' bass playing. What he does is much more than just percussion. His attention to detail makes his playing almost melodic, in a way.

Oh my, the lyrics. There isn't one bad line on this album. Every sentence, every word tells a story. The album just flows from one story to the next, even though the songs are written by different people. (Either Bob or Greta except for that one song they wrote together) They're songwriting styles are similar, yet you can tell who wrote which song.

But there's more to the album than just the talented band members. (Speaking of talent; Darren and Chris also sing, and their voices are pretty good, especially live) The production and attention to detail on this album is also noticeable. Sean O'Keefe and Patrick Stump did a much better job than I expected, and I was expecting them to do a great job.

There's another reason why this album is so special for me; the band members themselves as people, not just as musicians. I had the pleasure of meeting them and they're the nicest, coolest and funniest people I have ever come across, and they weren't just faking these things cause it's their job. They were sincere. Speaking of meeting them, I met them before/after a show and I must say, I was pleasantly surprised by their live performance. I mean, I knew they were gonna be great, but I didn't expect them to rock out like they did.

Sadly, most of my friends don't appreciate this album as much as I do. I think this is due to the fact that 1. The Hush Sound have their own style that's different from mainstream music 2. I'm a musician myself. I really do think I can hear things on this album that my friends don't. (I've actually talked to friends about this, and they were the ones who pointed out that they didn't have musical training so they can't hear what I hear.) When the piano goes from pianissimo to mezzo-forte, that has meaning to me which is why I love this album, it's filled with little details like that. But then again, one of my friends with no musical training, and who loves bands like FFTL and MCR, is in love with the song "Magnolia" because of the lyrics and general vibe of the song reminds her of her mother. So there's something for everyone on this album...

(I love how I said there isn't much to say about the album other than it's amazing, and I ended up writting a too long review...)
I love this Cd
I saw them at teh honda Civic Tour and I decided to listen to more of their songs and see if they were good. I wasn't dissapointed. This band brings something different to the music scene and deserve more credit for what they do. This is an amazing CD.
The Hush Sound continues to wow.
Like Vines is a fantastic sophomore effort from The Hush Sound. I've been waiting with anticipation for this album for some time and I've listened to it several times over already since purchasing it. I can honestly say there's not a weak link in the chain of songs they've constructed here. This album deserves to be listened to and appreciated from start to finish. Their sound has becoming stronger, more polished, but yet still retains all of the elements that drew fans to the group in the first place. It's definitely worth the $9.90 from iTunes, you won't be sorry for a second.