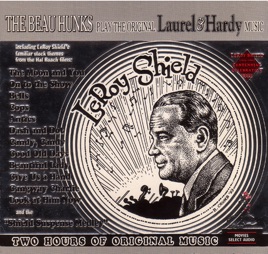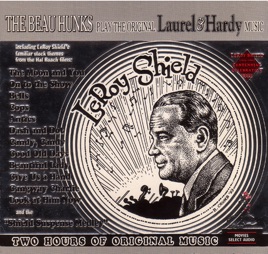 | | TITLE | | TIME |
| --- | --- | --- | --- |
| | Marvin Hatley Speaks / Ku-Ku | | |
| | | | |
| | Smile When the Raindrops Fall | | |
| | | | |
| | | | |
| | | | |
| | | | |
| | | | |
| | | | |
| | | | |
| | | | |
| | | | |
| | | | |
| | The Trail of the Lonesome Pine / At the Ball, That's All | | |
| | | | |
| | | | |
| | | | |
| | | | |
| | | | |
| | | | |
| | The Curse of an Aching Heart | | |
| | I'm Disgusted / the Frolic of the Lambs / the Donkey's Ears | | |
| | Let Me Call You Sweetheart | | |
| | | | |
| | | | |
| | In the Good Old Summertime | | |
| | | | |
| | | | |
| | | | |
| | We're Just a Happy Family | | |
| | | | |
| | | | |
| | | | |
| | You Are the Ideal of My Dreams | | |
| | | | |
| | | | |
| | | | |
| | | | |
| | | | |
| | | | |
| | | | |
| | | | |
| | | | |
| | | | |
| | | | |
| | | | |
| | | | |
| | | | |
| | | | |
| | | | |
| | I Dreamt I Dwelt In Marble Halls | | |
| | | | |
| | | | |
| | | | |
| | | | |
| | | | |
| | | | |
| | | | |
| | | | |
| | | | |
| | | | |
| | | | |
| | | | |
| | | | |
| | | | |
| | | | |
| | | | |
| | | | |
| | | | |
| | | | |
| | | | |
| | | | |
| | Steppin' Along With a Song | | |
| | | | |
| | | | |
| | | | |
76 Songs, 2 Hours 1 Minute
Released:

Oct 1, 1992

℗ 1992 Basta Audio-Visuals
Ratings and Reviews
Great Deal- Great Stuff
Happy, feel-good music. You can't help but smile.

Crystal clear, authentic in every detail--- except the vocal songs. Be aware that since there was a good CD with the original versions of the vocal tunes, the Beau Hunks decided to do their versions decidedly different. The perfect companion piece to this collection, then, is Laurel and Hardy's "Trail of the Lonesome Pine."

But this set by the Beau Hunks is still my favorite!
Stan Ollie Spanky Stymie forever !!!
For generations my family has kept the Laurel & Hardy and Our Gang shorts and movies an important part of growing up for each new family member. Here is the real soundtrack.
I felt great when I first heard this music at age 4. Now at 56 it still does the trick.
Same as "Little Rascals Music"
If you're looking for the out-of-print "Beau Hunks Play Little Rascals Music," this collection has every one of those 50 songs on it. I learned this reading a comment on Amazon by the producer of the Beau Hunks, who said so himself. The Little Rascals collecton was a compilation of the songs here. A few clicks confirms this, check out Good Old Days or Beautiful Lady and you can tell they're the exact same versions of the same songs on the Little Rascals CD.