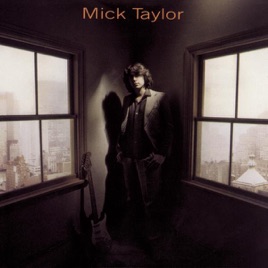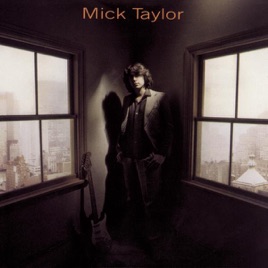 8 Songs, 43 Minutes
Released:

May 1, 1979

℗ 1979 Sony Music Entertainment Inc.
Ratings and Reviews
great
this album is one of my favorite albums of all time. mick's playing is so great . part of the album is song oriented. great songs, his vocals are very good. they fit for each song. but his guitar playing is where this disc really takes off. there are 3 instrumentals that take up almost half of the album. infreakincredible! beautiful , fluid , notes of incredibleness. i wish there was more of mick playing this type of music. mick please make more music, we need it!
Mick Taylor
This album was my college roommate's favorite album, and I lost it at a party. I'm really glad to see it on itunes. Every song on the album is great. I'm glad to see itunes is making some of these great obscure albums available. Give these songs a listen!
Mick Taylor
This is truly an outsanding album! My father has the orignial vinyl LP and I've been listeing to it non-stop!This album deffinately shows Mick's real talent and his love for the blues. The first song, "Leather Jacket" has summed up his crazy years with the Stones and his feelings towards the decisions the band made which Mick didn't necessarily agree with. He also added a very beautiful acoustic love song, "Baby I Want You", which has a very lovely electric guitar solo in it as well. The rest of the tracks are heavily blues-based and very well thought out and written. Mick Taylor is a wonderful muscian and should be highly respected and credited for his wide range of musical knowledge, song-writng, guitar playing, and his influence on many other artists!