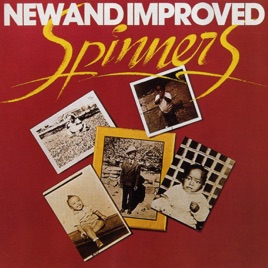 EDITORS' NOTES
The Spinners' partnership with arranger Thom Bell reached its zenith on 1974's New and Improved. These recordings have so much scope and complexity that they reveal new details on each listen. At the same time, they can simply be enjoyed as pop music. The album is only eight songs long, and it can be listened to front to back without pause; it was designed this way, in an era when the album experience was at its peak value. Listening to the Dionne Warwick collaboration "Then Came You," it's hard to understand why it isn't as well known as "I'll Be Around." It's one of those soul songs that doesn't just seduce you; it gets completely into your veins and stays there long after the music has stopped. The songs here are ambitious, even by the superlative standards of '70s soul music. It's not uncommon for a track to wander from deep despair to triumph and then back to introspection, all within the guise of a hummable tune. One could argue that the pinnacle of sophistication in R&B lies about halfway through "Sitting on Top of the World."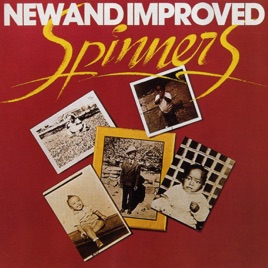 EDITORS' NOTES
The Spinners' partnership with arranger Thom Bell reached its zenith on 1974's New and Improved. These recordings have so much scope and complexity that they reveal new details on each listen. At the same time, they can simply be enjoyed as pop music. The album is only eight songs long, and it can be listened to front to back without pause; it was designed this way, in an era when the album experience was at its peak value. Listening to the Dionne Warwick collaboration "Then Came You," it's hard to understand why it isn't as well known as "I'll Be Around." It's one of those soul songs that doesn't just seduce you; it gets completely into your veins and stays there long after the music has stopped. The songs here are ambitious, even by the superlative standards of '70s soul music. It's not uncommon for a track to wander from deep despair to triumph and then back to introspection, all within the guise of a hummable tune. One could argue that the pinnacle of sophistication in R&B lies about halfway through "Sitting on Top of the World."
| | TITLE | | TIME |
| --- | --- | --- | --- |
| | Sitting On Top of the World | | |
| | Smile, We Can Have Each Other | | |
| | | | |
| | | | |
| | Living a Little, Laughing a Little | | |
| | | | |
| | | | |
| | I've Got to Make It On My Own | | |
8 Songs, 35 Minutes
Released:

Feb 1, 1974

℗ 1974 Atlantic Recording Corporation
Ratings and Reviews
One of their best and often overlooked.....
This is one of my favorite Spinners albums. I owned it on vinyl and nearly wore the grooves off of it and I am so excited to see it offered here! Pay special attention to the songs not offered on any of the anthologies such as "There's No One Like You", "Sitting On Top of the World" and the wonderful "Smile, We Have Each Other". Buy this one, it's excellent!
Outstanding
I must have been in 5th or 6th grade when this was first released in '74. My cousin brought it to the house one night, and even back then it was a hit with me. To this day it is in my top ten complilations of all time. You have those albums/CDs that you like 3 or 4 songs on it and you skip over or don't care for the rest...this is NOT one of them. This one of those albums/CDs from top to bottom is a listener....ALL nice. I reminise every time I listen to it :)
One of the greatest albums of the 70's
The Spinners were truly one of the most dynamic bands of their decade, this album as well as many others like " Mighty Love" were classics. I recomend this very highly!