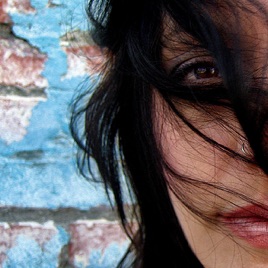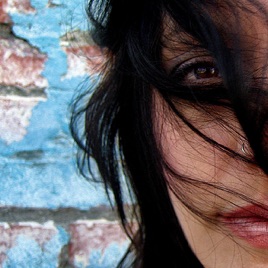 | | TITLE | | TIME |
| --- | --- | --- | --- |
| | | | |
| | | | |
| | Boomerangs & Seesaws (2009) | | |
| | | | |
| | | | |
5 Songs, 19 Minutes
Released:

Jul 14, 2009

℗ 2009 Saint Cloud Records
Ratings and Reviews
Singer-songwriter piano power pop at its finest
I had the privilege and pleasure of seeing Shannon perform these songs live last night. These songs are absolutely amazing - they each tell a story and Shannon's lovely voice, impeccable delivery and exquisite piano chops accompany the power-pop type production perfectly. For fans of Carole King, Fiona Apple, and Sarah McLachlan who appreciate and miss the sheer beauty and simplicity of their music, Shannon Curtis ranks above them all (in my humble opinion). You must own these songs, and also check out her other EPs available here on iTunes!
It is worth a listen over and over...
This enticing album release by talented singer-songwriter Shannon Curtis is a savory collection of songs that once again showcases her tender and sultry voice accompanied by her exquisite piano playing. It is worth a listen over and over – especially late in the evening with the lights dimmed where the maximum impact of her voice grips your heart with fervor and emotion that exudes through her performance. The production of her third self-released EP on her own record label is given a professional polish by Grammy winning producer Charlie Peacock who overlays an ethereal quality to this album.
Listening to it and comparing it to her two previous releases makes me walk away feeling that the accompanying musicians brought in for the recording of this album helped enrich Shannon's naturally elegant penned songs. In particular, the remake of Shannon's signature song "Boomerang and Seesaws" is much more refined from her first EP release and has never sounded bittersweeter to me than in this release. And that's a good thing built already upon a good thing that came before as it was already my favorite song by this recording artist.
The new tracks, like "Lay Me Down" and the title-track, "Why Don't You Stay?" are hauntingly beautiful. Shannon's songs resonate and hopefully will be picked up by more contemporary radio stations across the country and more listeners will discover this DIY indy artist who is breaking out on top all on her own. When someone states that they're not hearing any new exciting and emerging artists out there, I tend to point to Shannon Curtis. Give her a listen and check out some of her previous releases!
A Songwriter That Sings YOUR Songs
Nothing compares to listening to an artist and as they sing their story in song... you discover after repeated listens, that it is also YOUR story as well... just performed immeasurably better than you could ever sing it yourself. Such is the case with Shannon Curtis. At first, I thought that "I Like To Think" was simply a well-crafted, well-produced pop tune. But after repeated listens I was reminded of the greatest calling of a singer-songwriter; to present a personal composition with universal relevance. 'Why Don't You Stay' on iTunes until you purchase this album and spend some time with an outstanding artist who is singing your story... to you.