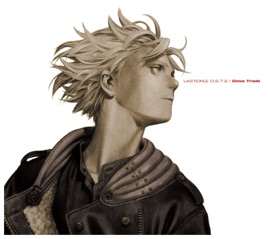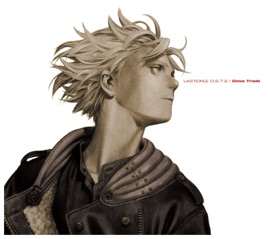 TITLE
TIME

Over The Sky <Angel Feather version>

Hitomi
20 Songs, 1 Hour 6 Minutes
Released:

Dec 31, 2002

℗ 2003 GONZO/FlyingDog
Ratings and Reviews
A very emotional and beautiful soundtrack to a very distinct, modern anime classic
This type of music is the type that gets into your heart and when you listen to it your spirit soars with the music. I have both ost's of Last Exile and I have to say my favorite of the two is this one because it has my favorite pieces of music out of the series as well as the most emotional, beautiful, and awe inspiring pieces presented in the series. Of coarse I absolutely love the piece called "Skywriting" which is in the first ost, which was used masterfully in the show. Grand stream sounds almost heroic in its scale. Road to the light sounds like you're going off to war but then changes mid way to a very beautiful part o the music that was used when Sophia said her official good byes at Alex's grave. A scene that I will never forget. A stimulant is epic, Beautiful fields is timeless and beautiful, Coronation is a highly emotional piece that I would like to see played at a wedding or something of that nature. Its as if the music is rejoicing over something great taking place. Lost friend is one of the most sad pieces of music, it is beautiful but sad at the same time. Dreams of fathers is an amazing track, the journey finally being completed. Then Last Exile, a track that is very reminiscent of the Abyss. The track starts off very Abyss like and then ascends into an amazing victory fan fare. Then the official series ending song "Over the sky angel feather version", which is yet another very emotional track. Anyways, this whole soundtrack is filled to overflowing with emotional highs and lows that take you on a journey throughout the skies. The entirety of Last Exile is one that will forever live in my heart and hopefully in yours with the addition of this amazing and excellent soundtrack. Heck, go out and track down the other one as well.
OMG THANK YOU !!!
I been looking for this anime, this album for so long that I thought I'd never find it. I didn't know it existed but now I found it! YES! YES!! YES!!! xD
Beautiful
Very elevated and atmospheric!