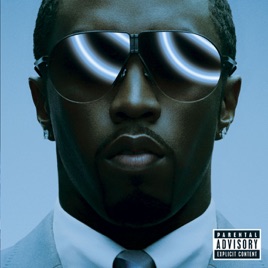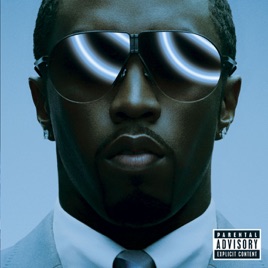 Press Play (Deluxe Version)
Diddy
TITLE
TIME

We Gon' Make It (feat. Jack Knight)

Diddy featuring Jack Knight

Hold Up (feat. Angela Hunte)

Diddy featuring Angela Hunte

Come to Me (feat. Nicole Scherzinger)

Diddy featuring Nicole Scherzinger

Tell Me (feat. Christina Aguilera)

Diddy featuring Christina Aguilera

Wanna Move (feat. Big Boi, Ciara & Scar)

Diddy featuring Big Boi, Ciara & Scar

Diddy Rock (feat. Timbaland, Twista & Shawnna)

Diddy featuring Timbaland, Twista & Shawnna

Claim My Place (Interlude) [feat. Avant]

Diddy featuring Avant

Everything I Love (feat. Nas & Cee-Lo)

Diddy featuring Nas & Cee-Lo

Special Feeling (feat. Mika Lett)

Diddy featuring Mika Lett

Crazy Thang (Interlude) [feat. S. Rosete]

Diddy featuring S. Rosete

Through the Pain (She Told Me) [feat. Mario Winans]

Diddy featuring Mario Winans

Thought You Said (feat. Brandy)

Diddy featuring Brandy

Last Night (feat. Keyshia Cole)

Diddy featuring Keyshia Cole

Making It Hard (feat. Mary J. Blige)

Diddy featuring Mary J. Blige

Partners for Life (feat. Jamie Foxx)

Diddy featuring Jamie Foxx

20

Come to Me (feat. Nicole Scherzinger)
21 Songs, 1 Hour 23 Minutes
Released:

Oct 16, 2006

℗ 2006 Bad Boy Records LLC for the United States and WEA International Inc. for the world excluding the United States, South America and Central America.
Ratings and Reviews
This Guy Should Just Stop
It's kinda funny how people used to think he was gangsta with Biggie (Rip), this guy isn't anything but a pop-rapper now! If Biggie was alive he would slap Diddy on the face!
Diddy bRings us a gOod album! shOcking?
okay we all know Diddy is playedout, with all his money and doing EVERYTHING! but he is deff bringing his power back this year. With new group Danity Kane, Young Joc, Cassie, and now his New Album. I have to give him the 5 stars for all the work he's been doing and being able to give us great music. Okay for the album, I have to say its one of the better Collabo albums ive heard in awhile. The album kinda takes you on a story from start to finish, which is something diffrent. Some songs are Hit or miss but mostly good for more then half the album. The ladies deff bring to these songs (Come To Me, Tell Me, Thought You Said, Last Nite, Making It Hard, Wanna Move) but the males prove not to fale either. This is one of Diddy's best, and everyone should deff check it out!
SUPRISED LIKE A MOFO
you know, im really very happy about this album....i wanted it to be good, but was expecting to be bored a little. every little piece of it is telling me to press play, over and over again......these girls on this album, and the beats, and diddys just being diddy. its exciting, fun, edgy, ambient, connecting, welcoming. its just really good.