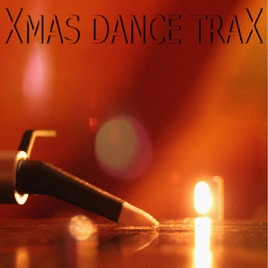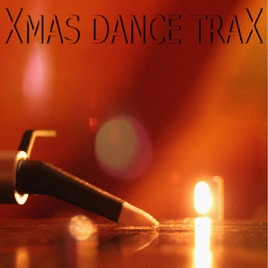 Xmas Dance Trax 2010 (Christmas Songs In Electro House & Techno Trance Mixes)
Various Artists
TITLE
TIME

Do They Know It's Christmas (Dance 2 Infinity Remix)

Epic Alliance

Last Christmas 2010 (Solid Sleep Trance Mix Edit) [feat. Fab]

X-Mas Allstars

Tears Don't Lie (Reloaded Edit)

DJ Generic

Pour Elise (State of Trance Remix)

Trance Attack

Mary Had a Little Boy (Phantastique House Dub) [feat. Georgia]

Bondi Beach

Hijo de la Luna (Mallorcalectro Edit)

Juan Padilla

White Christmas (Electro Dub)

Breakout Sister

Da Vinci (Feel the Mighty High)

Rainmaker

Chariots of Fire (Pearlcoder Mashup Mix)

The Flame

La Serinissima (Live At the Oasis)

Off Shore

Amazing Grace (Vocal Trance Mix)

Ramin & Silver

Suite from 'Air' (Club Mix)

Trulleberg

Mary's Boychild (Paparazzi Remix)

Bunker Babe

Jingle Bells (DJ Generic Happy Dance Remix)

Tech Track & Truck

Last Christmas 2010 (Twister Techno Remix Edit) [feat. Fab]

X-Mas Allstars

Auld Lang Syne (Rob Hilton Mix)

The Dissident Army

Wonderful Dream (Alex M. House Remix)

Generation of Love

Hide and Seek (Matthew Kramer Mix) [feat. Elena]

Dance 2 Infinity

New World (Reconstructed)

Marian Berchiu

Maid of Orleans (Planet Trax Mix)

Bass Invaders

Childen (Dreamagic Dreamdance Remix)

Solaris Inc.
23 Songs, 1 Hour 29 Minutes
Released:

Nov 18, 2009

℗ 2009 euro-dancer.com
Ratings and Reviews
Last Christmas!
I've been looking for a good remix of the song "Last Christmas" and I quite like this version by X-Mas Allstars. The beat is strong and the vocal effects are unique as well. I can definitely see this as a hit on the dancefloor. I'm not sure about the other songs on this album, judging from the fact that most of them are not exactly 'signature' Christmas songs that we are all familiar with, so I can't say much about those. But as I said, Last Christmas is very nice!