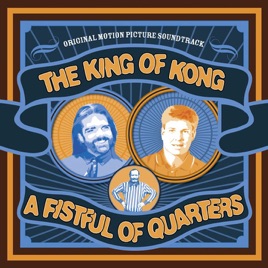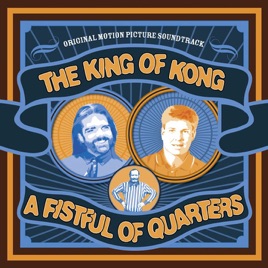 The King of Kong: A Fistful of Quarters (Original Motion Picture Soundtrack)
Various Artists
TITLE
TIME

In the Hall of the Mountain King

Norrkoping Symphony Orchestra

Slovak Radio Symphony Orchestra
29 Songs, 1 Hour 6 Minutes
Released:

Aug 14, 2007

℗ 2007 Lakeshore Records
Ratings and Reviews
You're the Best
I'm with the others that only wants the song, "You're the Best", by Joe Esposito. I refuse to buy this entire album simply to get that song. I thought the days of buying a CD for simply a song or two were over. I thought iTunes was the answer to that problem. I was wrong. There are copies of the Karate Kid soundtrack floating around the internet. Amazon has some to purchase. I am very disappointed in iTunes and do not understand why they continue to force us to buy entire albums when all we want is one song.
You're the best
Love the song...... not downloading the entire album
iTunes needs some good classic rock
,
Not Cool
I have been dying to get the song, "Your the Best" on my iPod so i could listen to it while i play ping pong. Do you realy think i want to spend ten dollars on an entire abulm of crappy songs by so called musicians just to hear one song i should be paying a dollar for. How on Earth do you justify that? Seriously iTunes you need to knock it off with this "album only" monkey business. if i wanted to do that i wouldn't have even gotten iTunes. The King of Kong, what the hell does that mean, more like the king of wrong and a fistful of bad tracks. I only gave it one star b/c i can't do 0. Piece. Grow up!