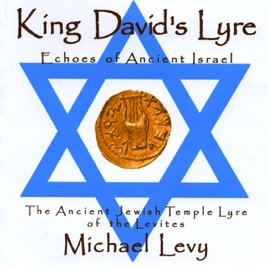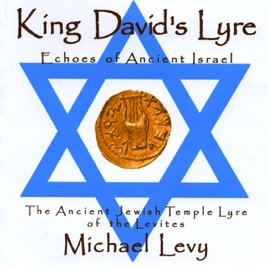 22 Songs, 59 Minutes
Released:

Oct 17, 2008

℗ 2008 Michael Levy
Ratings and Reviews
An ancient instrument in a modern form
I have had the privilege - and I count it exactly that - of helping Michael Levy in his efforts to apply himself to the ten-stringed lyre (kinnor). Being more specialized on the academic side, I know just how hazardous it is to say that Michael's efforts tell us what King David's lyre really sounded like. The miracle is that Michael is able to get as close to ancient practice (as documented by archaeology, Hebrew Scripture and various treatises) as he does, given the limitations of the instrument he uses. It mics extremely well, but it is a very poor acoustic instrument (I know, I used to own one of them), it uses modern nylon strings, and it has a higher string tension than most ancient instruments. All this changes the tone (as do other things such as modern glues and woodworking techniques). Michael's lyre is an ancient instrument in a modern form and should be approached as such.

That said, beginning with this album Michael concentrates on applying everything he learns about ancient lyre playing and tuning, using his long experience as a klezmer musician to adapt traditional and original tunes to the limitations of the lyre. And happily; he only gets better and better as he goes.

The one real concession to modernity that Michael makes (besides the instrument itself) is the equal temperament of his scales. If he ever learns how to apply ancient tunings, particularly just tuning (and he tells me his ears aren't fine enough to do so thus far), he will add purity to intensity in his performances.
Like a time machine...
Michael Levy is a contemporary man with an ancient psalmist's touch, and best of all, he's conversant with a historical instrument. There's no longer a need to imagine the soothing music young David might have played in the courts of King Saul. It's here. Michael Levy's hard-won ability to channel musical history is uncanny, and goes beyond the obvious scales and period melodies. His work is the kind of magic that happens when the right kind of musician immerses him or herself in a cultural or spiritual music.
Take a trip back in time
I recently purchased this album after sampling it on Michael's YouTube channel. The meditative and calming quality of this music is ideal for relaxing, contemplation, family time, and I personally like to listen to it as I'm getting ready to sleep. There are ancient echoes in this music which stir something deep inside. Highly recommend.